Note: This article was originally posted on NRA Blog: https://bit.ly/2mtYaY6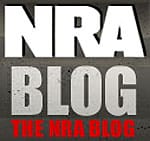 USA -(Ammoland.com)- "The race is not to the swift or the battle to the strong, nor does food come to the wise or wealth to the brilliant or favor to the learned; but time and chance happen to all." — Ecclesiastes 9:11
I wish the story of 1-800 Guns And Ammo was the tale of the right idea being brought into the world at the right time, resulting in a meteoric rise to fame and fortune. But it would simply not be true.
Rather, the story of 1-800 Guns And Ammo is one of a journey, full of mistakes, dead ends, small victories and disappointments. It's a story of perseverance.
The origins of the company go back to 2009, when three immigrants from the former Soviet Union – Igor Motkin, Alex Grigorenko (who grew up without direct access to firearms) and I, decided to start a sporting goods company that reflected our passion for three things: the outdoors, the Internet, and retailing.

The original (and current) corporate name is Weby Corporation, chosen as a short word to represent all things web-related, and the first online venture was named Webyshops.
The original idea was to curate multiple small websites, such "riflescopes.webyshops.com," "AR-15.webyshops.com" and so on. But like many "great ideas" that sound good on paper, we found it to be very difficult to execute this plan.
We simply did not have enough people and resources to make it happen. It was three friends trying to build a website, purchase products and perform customer service.
The first product focus was optics. Several of us had experience in that industry on the manufacturing level, so we started out with what we knew. But very quickly, the product offering started expanding to hunting and shooting products and accessories.
Before long, our customers were asking if they could buy firearms through us.
As time went on, we were confronted with two things that greatly influenced our subsequent decisions:
Google's prohibition of advertising for sites that have firearms for sale.
Recognition that Webyshops was a "bad choice" from the marketing perspective