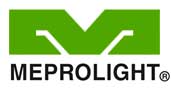 USA -(Ammoland.com)- The Meprolight FT Bullseye quickly gained popularity among pistol shooters since its release. Originally, the sight was only available for GLOCK and Springfield Armory XD and XDM.
But now the bullseye-style micro red dot pistol optic that taps into a shooter's natural aiming instinct is also available for the Sig Sauer P226 and P320, Smith and Wesson M&P and M&P Shield, H&K VP9 and Remington R1.
In the video below, Doug Odishoo, Master Gunsmith and owner of Delta Arsenal in Wallingford, CT walks us through a quick and easy installation of the FT Bullseye on a GLOCK 19 Gen 4. As always with firearms, safety is paramount.
Odishoo advises doing a safety check to make sure the firearm is unloaded before beginning any installation.
Meprolight's engineers combined fiber optics with tritium to create a low profile, a single rear sight that works day or night and in any lighting condition. No battery needed. The sleek design allows the shooter to continue using the holster of choice.
The sight is available in red or green dot/circle starting at $199. Meprolight guarantees the tritium to last up to 12 years. The FT Bullseye is the ideal sight for law enforcement, self-defense, and competitive shooters.
Meprolight night sights and optics are available in the United States through The Mako Group.
To order your FT Bullseye today, click here.
About The Mako Group:
The Mako Group is the exclusive U.S. distributor of the finest tactical equipment and weapon accessories that have been proven in combat. Designed for law enforcement agencies and militaries worldwide, Meprolight night sights and optics, FAB Defense weapon and personal defense accessories, Front Line Holsters and RTS Target Systems are available at firearm retailers everywhere. Connect with The Mako Group on Facebook, Twitter, Instagram and YouTube to stay up-to-date on the latest news and products.
For more information visit their website.