Note: This article was originally posted on NRA Blog: https://bit.ly/2lWVSou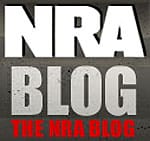 USA -(Ammoland.com)– During the 2016 NRA Annual Meetings and Exhibits in May of last year, the NRA Institute For Legislative Action Leadership Forum welcomed speaker and then-newly selected Republican Presidential nominee Donald J. Trump to the stage.
While introducing Mr. Trump, NRA Executive Vice President and CEO Wayne LaPierre and NRA-ILA Executive Director Chris W. Cox announced the NRA's endorsement of Trump for the U.S. Presidency.
Less than six months later, Donald Trump, supported by the NRA, won the general election and became America's 45th president.
The NRA-ILA Leadership Forum is among the nation's foremost assemblies of the most respected, outspoken and courageous leaders in supporting the Second Amendment and American liberties, perennially featuring top political figures, celebrities, media members– even future U.S. Presidents.
The 2017 NRA-ILA Leadership Forum Sponsored by TownHall Media and Bearing Arms is scheduled for Friday, April 28 at 12:30 p.m., during the 2017 NRA Annual Meetings and Exhibits in Atlanta.