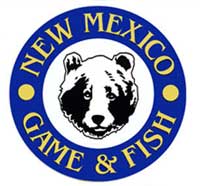 ALBUQUERQUE, N.M. -(Ammoland.com)- More than 800 archers competed at the sixth annual National Archery in the Schools (NASP) State Tournament March 11 at the Albuquerque Convention Center.
"We had a great turnout and an awesome time," said Brian Guzman, archery coordinator for the New Mexico Department of Game and Fish. "Kids have really taken to this sport and our tournament is one of the best in the west."
The tournament drew 840 archers and many friends and family that packed the convention center with close to 3,000 visitors, Guzman said.
Anne Rolsma of the Albuquerque Institute for Mathematics and Science (AIMS) scored 284 out of a possible 300 points to take first place among female high school competitors.
Josiah Romero-Millowa, also of AIMS, was the top male high school archer with a score of 282.
In the middle school division, Aiden Krafft, of James Monroe Middle School, scored 287 out of 300 to lead the boys while Tanya Winters, of Los Lunas Middle School, scored 285 as the girls' front runner.
In the elementary school division, Chloee Whitten, of Clovis Christian, was the top girls' top scorer at 282 while Aden Berry, of Coronado Elementary School scored Score 269.
In team standings AIMS scored highest in the high school division with a total of 3278 out of a possible 3600 points while James Monroe Middle School won their division with a score of 3172. Clovis Christian school took first place in the elementary division with a top score of 2774.
The top ten boy and girl scorers in each individual division qualify to participate in the NASP Nationals in Kentucky in May. For complete list of tournament results please visit their website.
More than 100 public schools across New Mexico participate in the National Archery in the Schools Program and more join every year.
Schools receive free training for instructors and the Department of Game and Fish provides 50 percent of the funding for each school to purchase archery equipment.
It costs about $3,000 to outfit a school or organization with bows, targets, backstops and other equipment to get a program started. Many schools incorporate the program into existing physical education or after-school activities.
Federal funding through the Wildlife and Sport Fish Restoration Program of the U.S. Fish and Wildlife Service makes National Archery in the Schools Program possible. The Pittman-Robertson Act of 1937 dedicates federal excise taxes collected from manufacturers of firearms, ammunition and archery equipment to national wildlife restoration programs, which include hunter education, shooting and archery programs in addition to wildlife surveys, transplants, and the purchase and management of wildlife management areas.
For more information about the National Archery in the Schools Program and how your school can get involved, contact Brian Guzman, archery coordinator for the Department of Game and Fish at (505) 222-4726 or [email protected]