By Dean Weingarten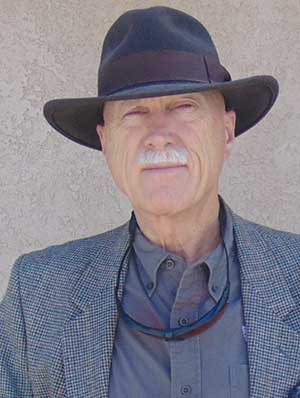 Arizona – -(Ammoland.com)-North Dakota has passed a "permitless" or Constitutional carry bill in the House. The bill had very strong support, passing 83-9, with two representatives not voting. From nd.gov:
11th Order – Final Passage House Measures – HB1169 – Energy and Natural Resources – Do Pass – Votes Required 48: PASSED – Yea 83 Nay 9 N/V 2 Exc 0
For a Constitutional carry bill, the legislation is fairly complicated. It removes various restrictions in ten pages of text. It applies only to North Dakota residents. Residency may be shown by displaying a North Dakota picture ID that was issued at least a year previously.  The bill includes a "duty to inform" provision that requires people carrying concealed weapons to inform police that they are armed, during police interactions.
North Dakota is a "shall issue" concealed carry permit state, with over 8% of the adult population having concealed carry permits. The permit fee, at $25, is one of the lowest in the nation.
North Dakota is one of 25 political trifectas in the United States, where the Republican party has control of both houses of the legislature and the governorship.  In North Dakota, Republicans have 38 seats in the Senate, Democrats have 9.  In the House, Republicans have 81 seats, Democrats have 13.
The sponsor of the bill, Representative Rick Becker, believes it will pass in some form.  From bismarktribune.com:
Becker said he'd be surprised if HB1169 didn't pass in some form.
The Constitutional carry bill, HB 1169, will have to pass the Senate and either be signed by Governor Dick Burgum, or have the legislature override a veto, for the bill to become law.  It has been reported that similar bills have been killed in the Senate. From kvrr.com:
The Senate has killed a similar measure in the past two sessions.
Internet searches did not show a similar bill in 2015 or earlier.
Governor Dick Burgum was elected in 2016, replacing fellow Republican Jack Dalrymple.   Internet searches did not find any statements either in support or opposition to Constitutional carry.
Governor Burgum was asked about guns during his campaign.  From grandforksherald.com:
He said guns are a part of his lifestyle. "I don't want it to come across as cliche that I've been a lifetime hunter, but it's where to start," he said. "I own a bunch of guns myself. I'm grandfathered in because I'm old enough, but when my youngest son was going through gun safety a few years ago, I went with him."
If Governor Burgun does not support Constitutional carry, the legislature has the potiential to override a veto. In North Dakota, if a bill is vetoed, it is sent back to both houses for a vote. If it passes both houses with a 2/3 majority, then it becomes law. As HB1169 has already passed the House with over 88% of the vote, it is the senate vote that will be most critical. In the senate, the bill will go to the Senate Juticiary Committee first, then, if it passes, to the full Senate.
It is difficult to pass legislation, by design.  Most bills never become law. HB 1169 in North Dakota has a good start. The state could join the Constitutional carry club in 2017.
©2016 by Dean Weingarten: Permission to share is granted when this notice is included.
About Dean Weingarten;
Dean Weingarten has been a peace officer, a military officer, was on the University of Wisconsin Pistol Team for four years, and was first certified to teach firearms safety in 1973. He taught the Arizona concealed carry course for fifteen years until the goal of constitutional carry was attained. He has degrees in meteorology and mining engineering, and recently retired from the Department of Defense after a 30 year career in Army Research, Development, Testing, and Evaluation.