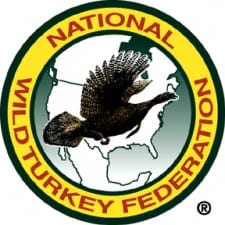 EDGEFIELD, S.C. –-(Ammoland.com)- National Wild Turkey Federation's Chief Conservation and Operations Officer Becky Humphries testified today before the House Agriculture subcommittee on Conservation and Forestry as they begin discussions on the 2018 Farm Bill.
After briefing members on the history of the NWTF, she testified on the NWTF's partnership role with projects funded through the 2014 Farm Bill.
"We do not simply advocate for what we want, we actually do serious forestry work and put conservation directly on the ground on private and federal public lands," Humphries said. "The NWTF has over 50 professional conservation staff located across the nation, including nine professional foresters. These staff work daily with state agencies, federal agencies and private landowners to implement forest management and other wildlife habitat projects."
While acknowledging what has been good with the 2014 Farm Bill — streamlined processes, increased multi-party collaborations, closer cooperation with state fish and wildlife agencies and on-going respect of private landowners — Humphries asked the committee to consider the NWTF's suggestions for the upcoming farm bill.
To continue landscape-scale wildlife and habitat management
Enhance cooperation between federal land management agencies and state fish and wildlife agencies
Continue to improve mid-contract management on forestry practices to require proper thinning, prescribed fire and other management techniques on enrolled acres
Consider increasing the Adjusted Gross Income limits and updating payment limits on forestry and conservation programs, so larger landscape-scale tracts can be enrolled in programs
Because the committee has a history of addressing large, multi-committee issues, Humphries said, she urged the committee to fix funding issues, most particularly the current "borrowing" of appropriated funds designated for wildlife, forest management, fire prevention, recreation, etc. to cover catastrophic fire suppression costs.
"NWTF is a strong proponent of active, sustainable forest management and the conservation programs that support these efforts," Humphries said. "The benefits to numerous wildlife species, their habitats and forest health are matched with economic benefits that contribute to vibrant local economies."
About the National Wild Turkey Federation
When the National Wild Turkey Federation was founded in 1973, there were about 1.5 million wild turkeys in North America. After decades of work, that number hit an historic high of almost 7 million turkeys. To succeed, the NWTF stood behind science-based conservation and hunters' rights. Thanks to the efforts of dedicated volunteers, professional staff and committed partners, the NWTF has facilitated the investment of $488 million in wildlife conservation and the preservation of North America's hunting heritage. The NWTF has improved more than 17 million acres of wildlife habitat and introduce 100,000 people to the outdoors each year. The NWTF Save the Habitat. Save the Hunt. initiative is a charge that mobilizes science, fundraising and devoted volunteers to raise $1.2 billion to conserve and enhance more than 4 million acres of essential wildlife habitat, recruit at least 1.5 million hunters and open access to 500,000 acres for hunting. For more information, visit NWTF.org.