Note: This article was originally posted on NRA Blog: https://bit.ly/2mqnaSw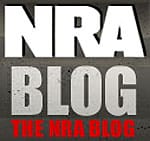 USA -(Ammoland.com)- Lizzy Worthington may appear to be your everyday student, but there is more to her than meets the eye. As a senior at BGM High School in Brooklyn, Iowa, many things are demanding of her time.
She's busy applying to colleges, is dedicated to her competitive shooting team, and is also a Juliette with the Girl Scouts. Despite a busy lifestyle, Lizzy decided to take on an endeavor most her age would not attempt.
In her junior year of high school, she decided she wanted to give back to her community in a positive and unique way, as well as earn her Girl Scout Gold Award.
She decided to combine her passion for the shooting sports with the need of a local range in her hometown. The result – to build one.