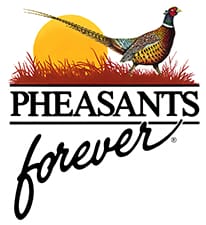 St. Paul, Minn. –-(Ammoland.com)- Pheasants Forever and Quail Forever have announced the promotion of Jordan Martincich to Director of Development. A nine-year veteran of "The Habitat Organization," Martincich will strengthen Pheasants Forever's strategic partnership and philanthropic fundraising efforts to benefit the organization's mission of wildlife habitat conservation.
"Jordan understands the grassroots nature of our organization and has established himself as a leader in development efforts," stated David Bue, vice president of development for Pheasants Forever and Quail Forever. "His results-oriented mindset and track record of building effective relationships has led to numerous successful programs and innovative initiatives. Having served Pheasants Forever and Quail Forever in multiple capacities, Jordan is ready to represent Pheasants Forever in this new leadership role."
As Director of Development, Martincich will provide a higher level of leadership for the organization's philanthropy functions and operations, major gift fundraising, planned giving, land donations, grant development efforts and strategic partnerships. He will also work to expand the organization's permanent habitat protection programs nationwide, focusing on strategic land acquisitions and the establishment of voluntary conservation easements.
"I'm excited for the opportunity to help the organization accomplish more habitat results in my new role as Director of Development," said Jordan Martincich. "The past nine years impacting wildlife habitat with passionate volunteers, conservation partners, donors, and my fellow employees has been a dream come true. There's nothing more rewarding than working at a place where the passion of others inspires you to push the limits of your personal capabilities – I'm blessed to be part of a great team which makes a difference every day for conservation."
Prior to joining "The Habitat Organization," Martincich worked as a residential real estate agent in the Greater Kansas City Area and held both a Series 7 and a Kansas Insurance license. Martincich received his Bachelor's in Business Administration Finance from Park University. He has been a member of the Pheasants Forever & Quail Forever team since 2008 where he served as a regional representative and a development officer before being promoted to the Director of Development. His leadership has resulted in the successful completion of Pheasants Forever's $60 million Grassroots Conservation Campaign, the expansion of the organization's permanent habitat protection program, new partnerships with federal and state agencies, and the development of new strategic initiatives and fundraising efforts.
Martincich is a Pheasants Forever Life Member, a Quail Forever Life Member, and a Habitat Legacy Society member along with his wife Denice. He currently resides in Overland Park, Kansas with his wife, Denice, and son, Graem.
For more information about Pheasants Forever and Quail Forever's planned giving program or to learn more about development efforts that are contributing to conservation efforts nationwide, please contact Jordan Martincich, Director of Development at (816) 560-1070 or [email protected]
About Pheasants Forever
Pheasants Forever, including its quail conservation division, Quail Forever, is the nation's largest nonprofit organization dedicated to upland habitat conservation. Pheasants Forever and Quail Forever have more than 149,000 members and 720 local chapters across the United States and Canada. Chapters are empowered to determine how 100 percent of their locally raised conservation funds are spent, the only national conservation organization that operates through this truly grassroots structure. Since creation in 1982, Pheasants Forever has spent $708 million on 517,000 habitat projects benefiting 15.8 million acres nationwide.