By Dean Weingarten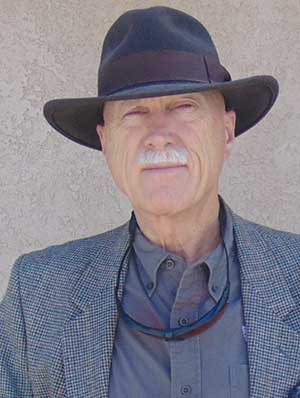 Arizona – -(Ammoland.com)-
Video of Theater Shooting link
On January 13, 2014, a retired police officer, Curtis Reeves, and his wife were preparing to watch "Lone Survivor" in a theater in the unincorporated area of Wesley Chapel, part of the Tampa Bay Florida metro complex.
Directly in front of the retired officer and his wife were another couple, Chad Oulson and his wife.
Reeves and Chad got into a dispute after Reeves asked Chad to stop using his cell phone during previews.
The case has been characterized as a retired police officer shooting someone who threw popcorn at him.  I was surprised to see the reality when surveillance video of the confrontation was released.  The violent confrontation took about 1.3 seconds.
During that period, Chad Oulson snatched the popcorn container from Reeves lap, flung it at his face from about a foot away, rapidly extended his hand toward Reeves face again, and pulls it back, fractions of a second before Reeves shoots.  In the video, you can only see Oulson's outstretched arm and hand. The rest of him is outside the surveillance video frame.
Correction: There were two thrusts at Reeves, but the above paragraph has the sequence wrong. The first thrust is to grab the popcorn, the second is to fling the popcorn.  The above paragraph states that the grabbing and flinging were in one motion, and then a second motion without the popcorn. That is incorrect. Tip of the hat to Kevin in the comments.
The outstretched Arm of Chad Oulson is under the red arrow.  The container of popcorn is just to left, in flight. Head of retired officer Reeves is just to left of cup in flight, barely visible.
The defense in the case has nothing to do with the "Stand Your Ground" law. The action happened so rapidly that there was no chance to retreat.  Reeves was confined in the theater chair, is elderly, and in no condition to fight a younger man.  Both men are large, but Oulson, at 43, was nearly 3 decades younger, in his prime. Clearly, this was an assault by Oulson.
The establishment news coverage has characterized this as a "Stand Your Ground" case, and the pre-trial hearing as a Stand Your Ground hearing.
In reality it is a completely separate part of the the law, a pre-trial immunity hearing. The immunity hearing just ended, with the judge finding a preponderance of the evidence did not prove self defense. From palmbeachpost.com:
A retired Florida police captain who shot and killed a man in a movie theater will face a second-degree murder charge after a judge ruled that the state's "stand your ground" law does not apply in this case.
The hearing will be appealed. From tampbay.com:
Dino Michaels, a member of Reeves' defense team, said they respect the judge's ruling but intend to file a challenge with the Second District Court of Appeals.
One of the strongest points of the defense is that Reeves, 71, was defending against an assault on the elderly. That makes Oulson's assault on Reeves a violent felony.  In Florida, deadly force is justified to stop a violent felony. From fox6now.com:
"The claim of the defense is that Mr. Oulson was committing a felony against Mr. Reeves by abuse of the elderly when he threw his cell phone at Mr. Reeves," Swartz said.
The judge in the immunity hearing never mentioned the violent felony justification in her ruling. She did not refute it or dispute it.
This was a tragic case. It seems that either party could have de-escalated early on. Either party could have moved to other seats. It looked as though there were many empty seats. It did not get physical until Oulson snatched Reeves popcorn and flung it in his face at extremely close range.
This may be a classic case of the old canard: "Don't frighten an old man. He won't fight. He will just kill you."
©2017 by Dean Weingarten: Permission to share is granted when this notice and link are included.
About Dean Weingarten;
Dean Weingarten has been a peace officer, a military officer, was on the University of Wisconsin Pistol Team for four years, and was first certified to teach firearms safety in 1973. He taught the Arizona concealed carry course for fifteen years until the goal of constitutional carry was attained. He has degrees in meteorology and mining engineering, and recently retired from the Department of Defense after a 30 year career in Army Research, Development, Testing, and Evaluation.