Note: This article was originally posted on NRA Blog: http://bit.ly/2mMKuHd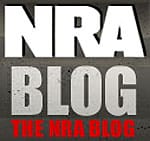 USA -(Ammoland.com)- We've reached a new age where virtually everything is comprised in a small device and fits in the palm of your hand – a smart phone.
From grocery shopping to bank transactions to even booking airline tickets, everyday tasks can be completed instantly. Even more conveniently are the associated apps featured on mobile devices that cater to individual interests.
The Shooting Club has garnered the interest of shooting sports enthusiasts by creating the world's first social shooting experience via an app. It connects shooters across the country in competition for cash and prizes while promoting gun safety.
"One in three people in the US owns a gun and often unused in the home for home defense," The Shooting Club Founder and CEO Jonathan Rockett said to Breitbart. "We thought that it was time we encouraged people to use them properly by going to ranges and then connecting with other shooters on our app."
Whether new or experienced to the sport, The Shooting Club's app is centered on making range time more enjoyable, and improving marksmanship in a rewarding way.
Have a friend who lives in another state but want to enjoy range time with? Looking for more like-minded friends to target practice with? This app is for you.
Here's how it works
Download the app (It's free!)
Find a Range

Using the GPS on your phone
Purchase the official competition targets

Join the Community

Connect with other competitors

Compete

Shoot the target according to the rules (4 targets in 1)
After shooting all targets, use the app to take a photo of your targets. It then scores, handicaps you, and uploads to your social feed so others can see!
Connect with other shooters in friendly competition and firearm safety and download the app today!