Note: This article was originally posted on NRA Blog: http://bit.ly/2m2qKQ7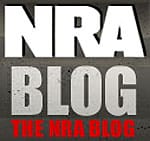 USA -(Ammoland.com)- You're trekking through a craggy ravine, deep in the rocky expanses of a dried-up riverbed. Scrambling from boulder to boulder, you're sweltering in the oppressive summer heat, and judging by the eerie silence enveloping the valley, the nearest person could be miles away.
You plot your next maneuver, tactically navigating the perilous rocks, when a wave of exhaustion, dehydration and fatigue sweeps over you. You miscalculate your footing, and your booted foot lodges into a crevice while you tumble backward.
One look at your newly configured ankle tells the only story you need to know – it's broken. You're alone and low on clean drinking water, miles from the next human, bruised and baking in the midday sun.
What do you do?
If you were insured by Ripcord Rescue Travel Insurance, one call could dispatch a team of expert rescuers to fly in, stabilize you and medically evacuate you to safety from anywhere in the world.
Ripcord, an official national corporate sponsor of the Friends of NRA Volunteer of the Year program, offers the only one-stop comprehensive travel protection in the world, providing evacuation and rescue services paired with fully insured benefits of traditional travel insurance.