By Rob Morse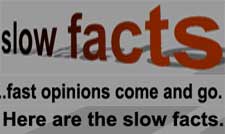 Louisiana- (Ammoland.com)- The Self Defense Gun Stories Podcast brings you real news of armed civilians each week.  People just like you protected themselves and the people they love.   We report and analyze each incident with a firearms instructor.  Episode 53 features firearms instructor David Cole.  Were these gun owners lucky, or were they trained and well prepared?   How does your training compare to theirs?  Listen and find out. (18 minutes)
All three victims survived lethal attacks because they had a gun.
First story- Are you armed at your local barbershop?

 You and your brother run a barbershop together.  Your family lives upstairs, and you're both cutting hair on a Friday morning.  Customers were in the chars and in the shop waiting their turn.  That is when an armed stranger walked in and pushed to the front of the line.

Second Story- Are you armed at work at 3 in the morning? Being a baker means you go to work in the dark.  Your daughter owns the shop, but you help her at night.  It is early morning when you hear someone smash the glass storefront.  You see them run into the back of the shop and toward your family.
Third story- Are you armed when you're driving your young daughter to school in the morning?

 Monday's are hard.  You got your 9-year-old

daughter

 up, got her fed and had just dropped her off at school in Boise, Idaho.  You were driving alone and had slowed down to stop at the corner.  That is when a man jumped in front of your car and pulled open the driver's side door.  The carjacker started hitting you in the head when he didn't get what he wanted as fast as he wanted it.



Listen to hear the full story.  Each episode is available to stream.. or for download.   You can also download the podcast to your phone from iTunes and Stitcher.  Put us in your pocket each week.
Self-Defense Gun Stories is part of the Self-Defense Radio Network.
~_~_
Rob Morse: Rob writes about gun rights at Ammoland, at Clash Daily and on his SlowFacts blog. He hosts the Self Defense Gun Stories Podcast and co-hosts the Polite Society Podcast. Rob is an NRA pistol instructor and combat handgun competitor.