By Rob Morse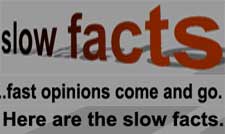 Louisiana- (Ammoland.com)- The Self Defense Gun Stories Podcast brings you real news of armed civilians each week.  People just like you protected themselves and the people they love.   We report and analyze each incident with a firearms instructor.  Episode 55 features firearms instructor Robyn Street.  Were these gun owners lucky, or were they trained and well prepared?   What should we do if we were in their place?  Listen and find out. (17 minutes)
All three victims survived lethal attacks because they had a gun.
First story- Are you armed at home when you answer the doorbell early in the morning?  You wake up as someone rings your doorbell again and again at 3 AM.  Half awake, you are about to answer the door when your spouse tells you to take your gun with you.  The robber kicks in the door of your home in Breaux Bridge, Louisiana.  You take two steps back and shoot your attacker.  You and your family are uninjured, but you're sure shaken up.
Second Story- Are you armed when you work at a kid's party store? You own a party store in North Saint Louis.  The storefront is filled with balloons.  You're busy preparing the next  order when a teenage customer walks in at 11 o'clock in the morning.  The customer looks around the store and selects the balloon he wants.  He brings it to the cash register. Instead of reaching for his wallet,  the teenage boy pulls back his coat and shows you the grip of a gun that is tucked into his pants.  "Give me the money," he says.
Third story- Are you armed at work?  You're a maintenance man for a chain of sandwich shops in Acworth, Georgia.  You are almost finished with this repair and it is only 10:30 in the morning.  You hear shouts from the front of the store near the sandwich counter.  You turn and see a 20 year old standing behind the counter with a gun. You know the employees, and he isn't one of them.  This thug is pointing his gun at the clerk.  You draw your own weapon and shoot the thug once in the chest.  The attacker turns and runs from the store.
Listen to hear the full story.  Each episode is available to stream.. or for download.   You can also download the podcast to your phone from iTunes and Stitcher.  Put us in your pocket each week.
Self-Defense Gun Stories is part of the Self-Defense Radio Network.
~_~_
Rob Morse: Rob writes about gun rights at Ammoland, at Clash Daily and on his SlowFacts blog. He hosts the Self Defense Gun Stories Podcast and co-hosts the Polite Society Podcast. Rob is an NRA pistol instructor and combat handgun competitor.