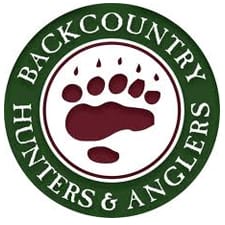 MISSOULA, Mont. -(Ammoland.com)- America's national wildlife refuges have provided generations of sportsmen with equal opportunity, easy access, public lands hunting and fishing, Backcountry Hunters & Anglers stated today, the 114th anniversary of the National Wildlife Refuge System.
"Hunters and anglers are at the heart of our nation's wildlife refuge system," said BHA President and CEO Land Tawney. "One of our greatest sportsmen-conservationists, President Theodore Roosevelt, established the first national wildlife refuge at Pelican Island, Florida, in 1903, and sportsmen-generated funds from the Duck Stamp are responsible for the creation and expansion of hundreds of refuges across the country. Most sportsmen rely on public lands and waters to hunt and fish, and our wildlife refuges provide a wealth of equal opportunity, accessible places for us to go afield."
National wildlife refuges provide valuable opportunities for time afield during an era where sportsmen's access is steadily decreasing.
Regulated hunting is permitted on 372 wildlife refuges, and fishing is permitted on 308 refuges.
"I've hunted waterfowl my entire life on refuges that rely on sportsmen's dollars," Tawney stated. "These places translate to improved public access, increased economic benefits from hunters and anglers, and the perpetuation of an outdoor heritage enjoyed by Americans for generations. Our national wildlife refuges and other public lands belong to all Americans, and BHA is committed to keeping them that way."
Hunting and angling on national wildlife refuges play a critical role in America's outdoor-reliant economy. Refuges are responsible for $2.4 billion in economic output annually and support more than 35,000 jobs. More than 47 million visitors travel to wildlife refuges every year.
Learn more about hunting on national wildlife refuges.
Learn more about fishing on national wildlife refuges.
Backcountry Hunters & Anglers is the sportsmen's voice for our wild public lands, waters and wildlife.
Learn more about BHA:
Visit their website.
Connect with them on Facebook.
Follow them on Twitter.
Find them on Instagram.