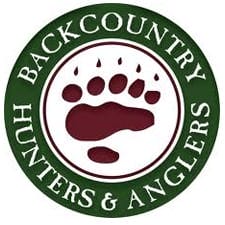 WASHINGTON -(Ammoland.com)- Acknowledging years of collaborative, community-driven efforts to permanently conserve valuable backcountry habitat in Colorado's Thompson Divide, Backcountry Hunters & Anglers welcomed the introduction of legislation in the U.S. Senate that would withdraw the area from future mineral development.
Introduced by Sen. Michael Bennet of Colorado, the bill would limit industrial development on approximately 172,000 acres of public lands and waters located just west of Carbondale.
Colorado BHA Board Member Adam Gall, who lives in Paonia, commended the move by Bennet.
"We applaud Senator Bennet for leading the way on a responsible approach to balancing energy development needs while protecting important backcountry areas on the Thompson Divide – places that provide habitat for native Colorado River cutthroat trout and robust populations of elk and mule deer – thereby maintaining them for future generations of sportsmen and women to enjoy," said Gall.
Sportsmen have consistently advocated for maintaining the wild character, large tracts of roadless elk and deer habitat, and native cutthroat trout streams for which the Thompson Divide is known.
Theodore Roosevelt once described the area as "a great, wild country … where the mountains crowded together in chain, peak, and tableland; all of the higher ones wrapped in an unrent shroud of snow."
Hunting, fishing, grazing and recreational activities in the Thompson Divide currently support nearly 300 jobs and generate $30 million per year in economic benefits.
Backcountry Hunters & Anglers is the sportsmen's voice for our wild public lands, waters and wildlife.
Learn more about BHA:
Connect with us on Facebook.