Note: This article was originally posted on NRA Blog: https://bit.ly/2mMkiRd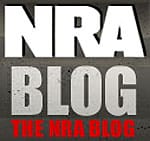 USA -(Ammoland.com)- History can hold a certain love-hate relationship. However, it's part of who we are and where we came from. It's important to learn, to understand and appreciate it.
In the Commonwealth of Virginia, public school students are required to take the Standards of Learning test, more commonly known as the SOL. This standardized test is administered to grades K-12 to address the core subject areas: English, Math, Science and History/Social Science, setting forth expectations of learning.
Well luckily for Virginians, there is a free resource available that offers the necessary information to cover the history/social science section of this test.
This resource is the NRA's National Firearms Museums located in Fairfax, Virginia.
A free museum located outside the bustling city, offering a free guided tour, free parking and classroom space – making it a one-stop shop for educational adventures.