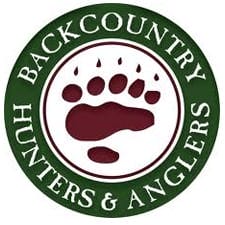 WASHINGTON -(Ammoland.com)- Backcountry Hunters & Anglers today condemned an administration decision to withdraw the Clean Water Rule, commonsense guidance that would enhance critical fish and wildlife habitat, improve the nation's supply of drinking water and restore clarity to the federal Clean Water Act.
BHA Conservation Director John Gale strongly criticized the executive order issued by President Trump.
"America's hunters and anglers expect our elected leaders to make decisions that will enhance our unique legacy of wild public lands waters and wildlife," stated Gale. "Today's announcement, however, reveals a willingness to jeopardize this legacy by unraveling the Clean Water Rule – a widely popular, publicly vetted approach to securing our nation's wetlands and headwaters streams and providing greater certainty to farmers and ranchers."
"From the prairie pothole region of the northern Great Plains on which migratory birds rely to the unspoiled headwaters streams and rivers that sustain wild trout and provide us with drinking water, we all have a stake in clean water," Gale continued. "Our headwaters are largely found in pristine backcountry areas. They not only sustain fisheries; they also create healthy riparian areas critical to more than 80 percent of our wildlife, including numerous species of big game. Sportsmen will not stand for shortsighted, irresponsible attacks on fundamental conservation laws like the Clean Water Act."
Released in 2015, the Clean Water Rule reflects a lengthy and comprehensive vetting process, including more than 1 million public comments.
Widely supported by citizens, sportsmen and outdoor-focused businesses, it represents a practical approach that addresses the needs of both industry and the general populace.
Today's announcement not only unravels restored protections under the Clean Water Act; Trump's executive order also directs the EPA and Army Corps of Engineers to base future regulations on a minority opinion from former Supreme Court Justice Antonin Scalia that precludes protection for 60 percent of U.S. streams and millions of acres of wetlands, jeopardizing fish and wildlife habitat and eroding opportunities for hunters and anglers nationwide.
An administration's decision to rely on a minority Supreme Court opinion in charting public policy is virtually unprecedented.
"We are at a time in history where we must make bold decisions, especially when they aren't the easy decisions, if we are serious about conserving our nation's natural resources," Gale concluded. "If we fail, the best places will fall and, along with them, our outdoor heritage. We must redouble our commitment to ensuring that decisions are guided by science rather than emotion, conjecture or the whims of decision makers beholden to well-moneyed special interests."
National sportsmen's groups jointly addressed the administration's decision. Read their response.