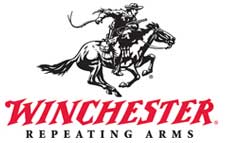 USA – -(Ammoland.com)- Sporting Classics Magazine has selected Winchester Repeating Arms as their Company of the Year for their 2017 "Awards of Excellence".
Rafe Nielsen with Winchester Repeating Arms accepted the award from Sporting Classics during the recent Safari Club International Convention.
Here is what Sporting Classics' Ron Spomer had to say about the award.
"Winchester isn't just a brand; it's an American icon, a touchstone to our heritage. Winchester's innovations in rifles, shotguns, and cartridges over just the past 16 years easily earn Sporting Classics' Company of the Year. Winchester Repeating Arms has been a firearms production stalwart, dependably serving customers for decades."

"The innovation started with the 1866 lever-action Yellow Boy, the first Winchester-branded rifle and the first commercially successful repeating rifle ever. The Yellow Boy is still being made today. Next came the stronger, iron-framed Model 1873 lever action and the famous .44-40 centerfire cartridge. You know the rest: The Model 1886, Model 94 .30-30, the Model 97 pump, Model 12, Model 21 side-by-side, SX3 auto, Model 70, and, of course, the incredible .270 Winchester, .243 Winchester, .458 Winchester, .300 Winchester Magnum, and many more. The 21st century has already brought us the Winchester Short Magnums. We here at Sporting Classics have a hunch Winchester isn't about to start resting on its laurels."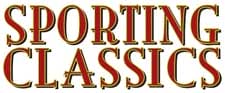 "We are honored at Winchester Repeating Arms to have been presented this award," said Rafe Nielsen, Communications Manager. "Winchester is a brand with a rich history of providing innovative and quality products to shooters and hunters. We would like to thank Sporting Classics magazine for selecting Winchester Repeating Arms to receive their 2017 award."