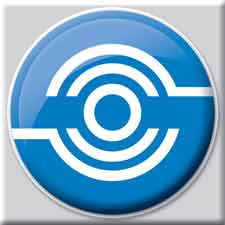 ACCOKEEK, Md. –-(Ammoland.com)- Stoeger announces its roster of shooters for the 2017 3-Gun Team, marking the return of all team members from last season.
This year's Stoeger 3-Gun Team once again includes The Yackley 5, a family of competitive 3-Gun shooters from Wisconsin. Parents Mark, a member of the USMC and the Wisconsin State Patrol, and Becky, a 25-year competitor in multiple shooting disciplines, are joined by sons Tim (18), Sean (16) and Andrew (11) as they travel the country representing Team Stoeger.
Ryan Muller joins the Yackley 5 as a returning member of the Stoeger 3-Gun Team. The Oklahoma-based shooter and certified shooting instructor competes nationally while devoting significant efforts to promoting the Second Amendment.
Firearms are pushed to their limits in multi-gun and tactical competitions. Competitors at the highest levels demand absolute reliability and solid design in every firearm they take into competition. Stoeger's M3K 3-Gun is built on the proven M3000 platform, delivering a competition-ready, inertia-driven shotgun that leaves shooters with plenty of money for shotgun shells.
"My sport demands gear that works as hard as I do. Both the Stoeger M3000 and the M3K 3-Gun continue to impress me with the functionality of the inertia system that they are built around," Muller said. "With so many talented shooters equipped with proven shotgun platforms, I expect Team Stoeger to continue competing for high finishes in 2017."
For more information about the Stoeger 3-Gun Team, the Stoeger M3K 3-Gun and M3000 shotguns, go to www.stoegerindustries.com.
Stoeger 3-Gun Team:
The Yackley 5: Becky, Mark, Tim, Sean and Andrew
Ryan Muller
About Stoeger Industries:
Stoeger firearms deliver affordability and quality. Make Stoeger your source for hunting, cowboy action shooting, and home defense firearms, including double-barrel over & under shotguns, side-by-sides, semi-autos, pump-actions, pistols, and accessories.
For more information on Stoeger Industries, please visit their website.