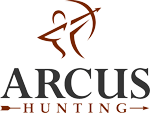 COVINGTON, Ga. -(Ammoland.com)- Arcus Hunting is pleased to announce a multi-year exclusive partnership with professional archer Justin Martin, host of "Down South with Justin Martin" on Sportsman Channel to promote Tink's, Dead Down Wind, Ramcat Broadheads, Trophy Taker and Big Game Butter.
"Justin Martin has been a mainstay of outdoor television for years due to his down-home approach to the outdoors and his tremendous archery background," says Chip Hunnicutt, Director of Marketing for Arcus Hunting LLC. "Whether it's explaining how the enzymes in Dead Down Wind make it the best scent control in its category, or the fat and protein of Big Game Butter make it taste great and grow huge racks, Justin has a knack for showcasing products and their benefits during the course of a hunt that keep viewers tuned in."
In addition to Dead Down Wind and Big Game Butter, Justin will be hunting this fall with the new scent lures from Tink's including the Hot Bomb heated lure, and closing the deal with Ramcat Broadheads, the most accurate, deepest penetrating fixed blade broadhead in the world.
When's he's not filming, Justin is on the professional archery circuit where Trophy Taker arrow rests help him bring home the hardware.
"These are all top-shelf brands that many hunters have been familiar with for years," says Martin. "The innovative new products from Tink's, Dead Down Wind, Ramcat, Trophy Taker and Big Game Butter are going to make for an exciting season Down South!"
About Arcus Hunting:
Arcus Hunting is an acquisition and organic growth platform seeking to build a strong portfolio of leading brands in the bowhunting and archery category. Through its brands, Tink's, Dead Down Wind, Obsession Bows, Ramcat, Trophy Taker and Big Game Butter, Arcus markets and manufactures a range of leading deer lures, attractants, scent control products, premium bows, arrow rests, broadheads, replacement blades, quivers, and other archery accessories.
For more information about these brands or products, please contact Arcus Hunting Media Relations at (800) 624-5988 or visit their website.