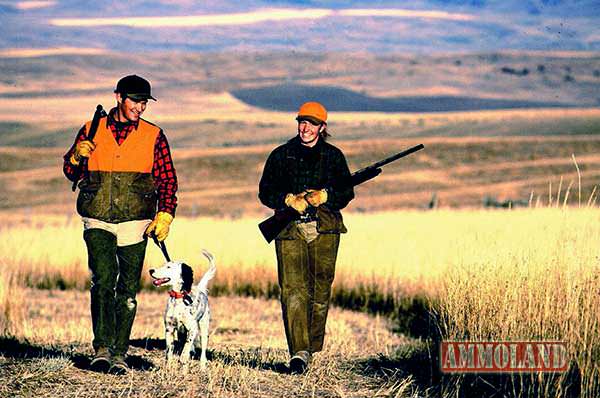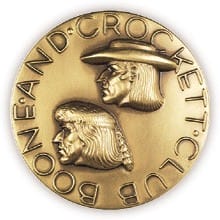 MISSOULA, Mont. -(Ammoland.com)- The Boone and Crockett Club, the oldest wildlife conservation group in the U.S., today praised the Senate Energy and Natural Resources Committee's passage of S. 733, a bipartisan sportsmen's package, by voice vote.
"This is good news for all sportsmen and sportswomen who list access to places to hunt, fish and recreate on public lands as their number one concern," said Ben B. Hollingsworth, Jr., president of the B&C Club. "Where these activities happen, conservation happens, but sportsmen need access."
The Sportsmen's Act of 2017, which is built upon previous Sportsmen's Acts, addresses many priorities for American hunters, anglers and recreational shooters. The House Natural Resources Committee has also indicated interest in introducing similar legislation during this session.
Previous sportsmen's bills have enjoyed broad bipartisan support but have stalled for various reasons, including other legislative priorities and the 2016 elections.
The Boone and Crockett Club and a long list of hunting, fishing, shooting and conservation organizations have long supported an increased focus on access to public lands, which is where millions of people go to participate in these traditional outdoor activities.
This bill will pave the way for taking down an entanglement of barriers to federal land while also allowing land management agencies to enhance access.
"The bill also includes a Boone and Crockett top priority measure, the Open Book on Equal Access to Justice Act," explained Hollingsworth, Jr. "This bill, which has already passed the House with no dissent, will be a key component of the sportsmen's legislation. The measure would create an online public database of information on court cases against the U.S. government."
For decades, environmental litigation and suing federal agencies, such as the U.S. Fish & Wildlife Service and Forest Service has been forcing these agencies into no action, thereby blocking conservation opportunities from happening.
Hollingsworth, Jr. said, "We thank Senator Lisa Murkowski and Members of Senate Energy Committee for their introduction of this critical legislation. This package is a testament of the strength and unity of the sportsmen's community in Washington, D.C. In particular, we appreciate inclusion of the provision on EAJA. We're concerned that litigation too often needlessly impedes the work of conservation agencies. Litigation is now a regular feature of environmental policy. Therefore, in the public interest, the full impacts of litigation must be transparent, understood and guided."
The legislation also reauthorizes key conservation programs, permanently establishes the Wildlife and Hunting Heritage Conservation Council Advisory Committee, allows for expanded wildlife management measures on National Park Service land, and amends the Pittman-Robertson Wildlife Restoration Act to allocate funds for construction and expansion of public target ranges on federal land.
About the Boone and Crockett Club:
Founded by Theodore Roosevelt in 1887, the Boone and Crockett Club promotes guardianship and visionary management of big game and associated wildlife in North America. The Club maintains the highest standards of fair chase sportsmanship and habitat stewardship. Member accomplishments include enlarging and protecting Yellowstone and establishing Glacier and Denali national parks, founding the U.S. Forest Service, National Park Service and National Wildlife Refuge System, fostering the Pittman-Robertson and Lacey Acts, creating the Federal Duck Stamp program, and developing the cornerstones of modern game laws. The Boone and Crockett Club is headquartered in Missoula, Montana.
For details, visit their website.