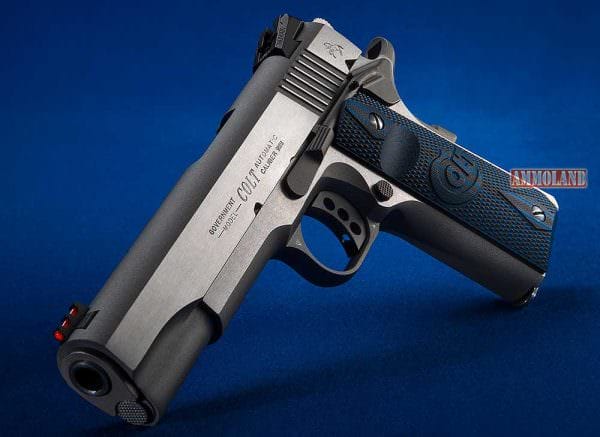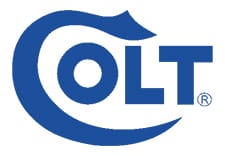 WEST HARTFORD, Conn. –-(Ammoland.com)- Colt is excited to announce new lower pricing on all of the wildly popular Colt Competition Pistol line.
The new lower pricing reflects a $50 reduction on all models, which now start at $899 for blued and $999 for stainless steel.
"We listened," said Paul Spitale, SVP at Colt.

"At $899 for a blued model in 9mm or .45 ACP, the Competition Pistol is a screaming deal, and one that our customers really appreciate. So once again, enthusiasts can go into their favorite Colt Stocking Dealer and get ready to compete with a real Colt 1911 featuring a Novak adjustable rear sight and fiber optic front sight, competition ergonomics, those iconic blue G10 grips, and of course our Dual Spring Recoil System for a truly pleasant shooting experience."
The blued Colt Competition Pistol in .45 ACP or 9mm has an MSRP of $899, while the stainless steel model in .45 ACP or 9mm has an MSRP of $999. The Colt Competition Pistol is also available in .38 Super in both finishes; $949 for the blued model and $1,049 for the stainless steel model.
About Colt's Manufacturing Company LLC
Colt's Manufacturing Company LLC is one of the world's leading designers, developers and manufacturers of firearms. The company has supplied civilian, military and law enforcement customers in the United States and throughout the world for more than 175 years. Our subsidiary, Colt Canada Corporation, is the Canadian government's Center of Excellence for small arms and is the Canadian military's sole supplier of the C7 rifle and C8 carbine. Colt operates its manufacturing facilities in West Hartford, Connecticut and Kitchener, Ontario. For more information on Colt and its subsidiaries, please visit www.colt.com.