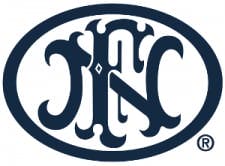 USA -(Ammoland.com)- FN is one of the newest Bronze level sponsors to come on board with the Scholastic Action Shooting Program (SASP).
"We're pleased to have FN join SASP as one of our newest sponsors of the program and know that its commitment to getting our youth involved in the action shooting sports is something that is you can't put a price on," Tammy Mowry, national director of the SASP, said.
"FN is pleased to sponsor Scholastic Shooting Sports Foundation's 'Scholastic Action Shooting Program' with the donation of our FNS-40 pistols and P-12 pump shotguns," said Jarrod McDevitt, channel marketing manager for FN America, LLC. "We fully support and appreciate the work that SSSF does to introduce young firearms enthusiasts to the shooting sports with safety and discipline, helping them become responsible firearms owners as adults."
The World's Most Battle-Proven Firearms.  FN America, LLC, is a U.S. subsidiary of FN Herstal, S.A., a global leader in the development and manufacturing of high quality, reliable firearms for military, law enforcement and commercial customers worldwide.
Headquartered in McLean, Virginia with manufacturing operations in Columbia, South Carolina, FN America is passionately committed to providing its customers with a portfolio of products, training and support services under the FN brand name that enhance their performance and safeguard their lives.
For more information, visit their website or follow us on Facebook, Twitter and Instagram.

About Scholastic Shooting Sports Foundation:
The Scholastic Shooting Sports Foundation (SSSF) is 501(c)(3) public charity responsible for all aspects of the Scholastic Clay Target Program (SCTP) and Scholastic Action Shooting Program (SASP) across the United States. SCTP and SASP are youth development programs in which adult coaches and other volunteers use shooting sports to teach and to demonstrate sportsmanship, responsibility, honesty, ethics, integrity, teamwork, and other positive life skills. SCTP was developed as a program of the National Shooting Sports Foundation (NSSF) until the SSSF was created in 2007 to operate the SCTP. In 2012, SSSF created the SASP and became the managing foundation of both programs.
For more information about SSSF, visit their website.