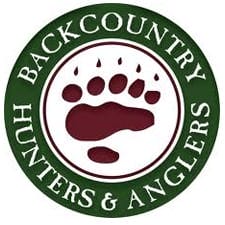 USA -(Ammoland.com)- The Minnesota Backcountry Hunters & Anglers (BHA) recently appointed Aaron Hebeisen to serve on their chapter board. Aaron was born and raised in Mora, Minnesota, and started fishing at a young age.
"I have been angling at our cabin on the Minnesota Iron Range since I could walk," he says. Aaron went on to shoot his first deer at 12 and has since hunted whitetails all over eastern Minnesota, from the Iron Range to Rochester. He's equally passionate about fishing, saying: "I fish anywhere I can, including Canada and Hawaii, but enjoy northern Minnesota the best."
In addition, Aaron has hunted elk in Colorado and antelope in Wyoming, and also chases pheasant.
Aaron grew up in an outdoors family. "The guys in my family are all avid hunters/anglers. My grandfather is an SCI member and has been all over the world hunting big game (e.g., Africa three times, New Zealand, Alaska)," Aaron says. His dad taught him about ethical sportsmanship and fair-chase, as well as being "my best hunting partner." Aaron's outdoor pursuits were also influenced by perhaps the world's greatest hunter-conservationist, Theodore Roosevelt. "I fully admire Theodore Roosevelt, from his gritty stubbornness to his wisdom and whole-hearted compassion for everything wild. I try to emulate his principles any time I step foot into the woods," he said.
Aaron attended college at Iowa State University, where his passion for wildlands and wildlife led him to earn a BS in Animal Ecology with an emphasis on Wildlife.
His professional roles have included working for the Minnesota DNR (both Wildlife and Fisheries sections) researching CWD in white-tailed deer and conducting angling surveys on the St. Croix River, and restoring forested and wetland areas around Minnesota with the Minnesota Conservation Corps.
He's also worked at wildlife parks and centers educating the public about North American wildlife and related conservation issues.
Minnesota BHA co-chair, David Lien (a U.S. Air Force veteran), said: "Aaron's TR-like passion for wildlands and wildlife, combined with his professional background in natural resources and wildlife management, will make him an invaluable addition to the Minnesota BHA board. We look forward to having his professional insights and innate enthusiasm to help lead our rapidly growing chapter in its continuing efforts to protect and preserve Minnesota's great public lands hunting and angling heritage."
David adds: "Like Aaron, we believe, as Medal of Honor recipient Theodore Roosevelt said: 'Of all the questions which can come before this nation, short of the actual preservation of its existence in a great war, there is none which compares in importance with the great central task of leaving this land even a better land for our descendants than it is for us.'"
Formed around an Oregon campfire in 2004, BHA is the sportsmen's voice for our nation's wild public lands, waters and wildlife.
With members in all 50 states and Canada, 25 state-based chapters and a chapter in British Columbia, BHA brings an authentic, informed, boots-on-the-ground voice to the conservation of public lands.
Backcountry Hunters & Anglers is the sportsmen's voice for our wild public lands, waters and wildlife.
Learn more about BHA: