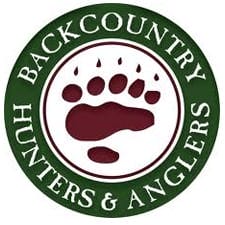 MISSOULA, Mont. -(Ammoland.com)- The spring 2017 issue of Backcountry Journal is arriving in BHA members' mailboxes this week.
Here's a taste of what you'll find inside:
Missouri River on the Fly: Renowned author E. Donnall Thomas Jr. and his wife Lori retraced the steps of the Lewis and Clark Expedition through Montana's Missouri River Breaks, one of the areas least changed since the Corps of Discovery's visit. They sought walleye on the fly but instead found goldeye and channel catfish – a fine substitute.
Low and Slow: An Early Spring Float for Chrome Steelhead: We took a page from artist Ed Anderson's journal and featured it as our centerfold. The story tells itself: If there are any universals to steelheading, they are that the weather probably won't cooperate … but the payoff can be huge.
A Conversation with Shane Mahoney: Part scientist, part historian, part philosopher, Mahoney is one of the world's foremost authorities on wildlife conservation. In this interview, he offers his unique take on the issues – public lands, habitat conservation and opportunities to access great hunting and fishing – that BHA members care about most.
Our Heritage of Desert: Louis S. Warren, a professor of Western U.S. history at the University of California, tells the story of citizen ownership of American landscapes, starting with the Articles of Confederation and the Louisiana Purchase, on through to the Sagebrush Rebellion and into modern-day attempts to transfer public lands to the states.
The Ditch: Is it the flush? The plumage? The cackle? Jeff Mishler has been obsessed with pheasants since first walking The Ditch on his grandfather's property at the age of 5. A lifetime later, he is no less fascinated with the captivating birds and the places they live.
Backcountry Journal is distributed to members, regional BLM and Forest Service offices, and the home and D.C. offices of legislators from states where BHA has chapters. It also is available in a digital flipbook edition, available to members on the BHA website.
Join BHA today to get your copy. Click here to get more information.
Backcountry Hunters & Anglers is the sportsmen's voice for our wild public lands, waters and wildlife.
Learn more about BHA:
Visit our website.
Connect with us on Facebook.
Follow us on Twitter.
Find us on Instagram.
For more information on BHA, visit their website.