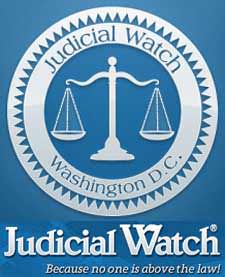 Washington, DC –-(Ammoland.com)- Judicial Watch today sent a hand-delivered letter to the chairman and co-chairman of the House Office of Congressional Ethics calling for an investigation into whether Rep. Adam Schiff (D-CA) and Jackie Speier (D-CA) "disclosed classified information to the public in violation of House ethics rules."
Citing the ethics complaints filed against House Intelligence Committee Chairman Devin Nunes (R-CA) charging that he "may have made unauthorized disclosures of classified information, in violation of House Rules, regulations, or other standards of conduct," Judicial Watch wrote:
If the standard for filing a complaint or opening an ethics investigation is that a member has commented publicly on matters that touch on classified information, but the member does not reveal the source of his or her information, then the complaints against Chairman Nunes are incomplete insofar as they target only Nunes. At least two other members of the House Intelligence Committee have made comments about classified material that raise more directly the very same concerns raised against Chairman Nunes because they appear to confirm classified information contained in leaked intelligence community intercepts.
On March 21, 2017, the Ranking Member of the House Intelligence Committee, Rep. Adam Schiff spoke to an audience at the Brookings Institute in which he commented on an intelligence community intercept of a December 29, 2016 conversation between Russian Ambassador Sergey Kislayak and retired U.S. Army General Michael Flynn, who had been selected by then-President Elect Donald Trump to serve as National Security Advisor. Both the fact of the conversation and the conversation's contents were leaked to the news media and reported widely. In his Brookings Institute speech, Rep. Schiff stated:
And then you have leaks that expose malfeasance or illegality. Now, I put that kind of leak, I put the Flynn leak in that category. And what was most disturbing to me, frankly, about that was: here you had a situation where the president is informed that his national security advisor . . . has lied to the vice president, and probably others . . . about a conversation with the Russians over sanctions imposed over hacking in the election to help the president.
Likewise, an April 3, 2017 report in the Daily Caller quotes Representative Jackie Speier as commenting publicly on both the contents of the Kislayak-Flynn conversations and Flynn's subsequent "unmasking" as a U.S. person incidentally intercepted by the intelligence community:
Now, if in fact, it was unmasked and if it was General Flynn. You have to understand the context in which it was unmasked. We do know that. Ambassador Kislayak and General Flynn were freelancing sanctions relief at the end of December, when he had no portfolio in which to make any kind of negotiations with Ambassador Kislayak." [Emphasis added]
Like Rep. Schiff, Rep. Speier did not disclose how she knew about the conversation between Ambassador Kislayak and General Flynn or about General Flynn's "unmasking," but the statement attributed to her also appears to confirm the contents of leaked, classified information.
Judicial Watch concludes by asking "the Office of Congressional Ethics conduct a preliminary investigation into whether Rep. Schiff and Rep. Speier disclosed classified information to the public in violation of House ethics rules."

"At least two leading Democrats, Reps. Schiff and Speier, on the House Intelligence Committee seem to have improperly disclosed classified information," said Judicial Watch President Tom Fitton. "While the Ethics Committee examines Rep. Nunes's innocuous statements on Obama's surveillance on the Trump team, it ought to expand its investigation to include the other members of the Intelligence Committee who seem to have flagrantly violated the rules."
About Judicial Watch
Judicial Watch, Inc., a conservative, non-partisan educational foundation, promotes transparency, accountability and integrity in government, politics and the law. Through its educational endeavors, Judicial Watch advocates high standards of ethics and morality in our nation's public life and seeks to ensure that political and judicial officials do not abuse the powers entrusted to them by the American people. Judicial Watch fulfills its educational mission through litigation, investigations, and public outreach.
For more information, visit: www.JudicialWatch.org.