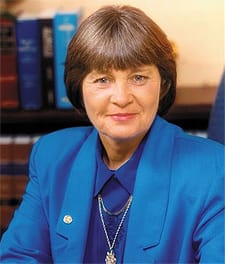 Atlanta, GA –-(AmmoLand.com)- If you are going to the NRA Annual Meeting & Convention in Atlanta I'm asking for your help in electing the 76th Director to the NRA Board of Directors.
John Cushman is a candidate for 76th Director and every NRA member can vote at the voting booth in the Convention Center at the Annual Meeting. This is not a mail ballot, this is a "show up and vote" election.
John Cushman has served on the NRA Board for over 20 years. When I was your President, John Cushman stood side by side with me and Wayne LaPierre and fought the enemies of the NRA. He is a known fighter and a dedicated Board member. He needs your vote and I need you to help elect him.
You see, I can't go to Atlanta for the NRA convention this year. I'm staying in Tallahassee fighting for progun legislation to help insure our firearms freedom. We are in the last two weeks of Florida's Legislative Session and I have to stand and fight here.
So, I'm asking for a personal favor, if you're going to the NRA Convention, please go cast a vote in my place. I'm staying here to fight for you so, please, help elect my dear friend and fellow gun rights fighter John Cushman to the position of 76th Director.
Voting BEGINS Thursday, April 27 at 2:00pm
Room B403
(the voter verification room–right next to the NRA Store)
Voting ENDS at 4:00pm Saturday, April 29.
Please forward this email to your fellow NRA members who are going to Atlanta for the NRA Annual Meeting and Convention.
VOTE JOHN CUSHMAN for the 76th Director to the NRA Board
Thank you for your help. This is important to me.
Marion Hammer