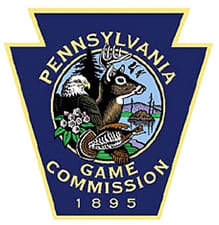 USA -(Ammoland.com)-The Pennsylvania Game Commission recently promoted two employees to bureau director positions.
Deana Vance has been selected as director of the agency's Bureau of Automated Technology Services, and Randy L. Shoup has been selected as director of the agency's Bureau of Wildlife Protection.
Vance replaces Paul Mahon, who retired in December after more than 36 years with the agency, and Shoup replaces Tom Grohol, who recently was promoted to Deputy Executive Director of Administration.
Game Commission Executive Director Bryan Burhans said Vance and Shoup benefit from years of experience working within the agency and their respective bureaus, and were able to step into their new positions without breaking stride.
"Deana and Randy have lived up to the expectation they'd hit the ground running, and they're excelling in their new roles like the seasoned professionals they are," Burhans said. "There are no two individuals better suited to carry out the important responsibilities of their new jobs."
Vance, who came to the Game Commission in 1987 as a computer systems analyst, worked her first day as bureau director Feb. 11.
Vance had been chief of the agency's Data Resources Division, a position to which she was appointed in 2007, and she headed up the agency's Application Development and Specialized Software Section between 1991 and 2007.
Vance is a native of Chambersburg, Pa. and received her Bachelor of Science degree in Business Administration from Shippensburg University, and earned the credential of Certified Government Chief Information Officer from Harrisburg University. She also serves as the Continuity of Operations Coordinator and is the agency's liaison to the Governor's Office of Information Technology.
As bureau director, she's responsible for the agency's technology needs, including its website, Geographical Information System, the Computer Aided Dispatch system used by wildlife conservation officers, and the Automated Licensing System through which hunters and trappers purchase their licenses.
"I'm honored for the opportunity to serve the agency and the hunters and trappers of the Commonwealth by furthering the use of technology and innovation to meet the challenges we face and our goals for managing and promoting our wildlife resources," Vance said.
Shoup, who worked his first day as director on April 22, had served since 2013 as assistant director of the Bureau of Wildlife Protection, assisting with the planning, development and direction of the Game Commission's law-enforcement program. As assistant director, he headed up the Special Operations Division, supervising undercover investigators, as well as the three special investigators that comprise the Game Commission's K-9 unit.
Shoup from October 2006 to February 2013 served as the Bureau of Wildlife Protection's Administrative Division Chief, where he was responsible for the operation and maintenance of the agency's statewide prosecution and hunting license revocation systems.
Prior to that, Shoup worked as a wildlife conservation officer in Montour and Monroe counties.
Shoup graduated from the Game Commission's Ross Leffler School of Conservation in 1996. He served in the U.S. Marine Corps from 1980 to 1984, and he's a 1980 graduate of North Schuylkill Junior-Senior High School in Ashland.
Shoup said the Bureau of Wildlife Protection serves an essential function in protecting the state's wildlife, and he is honored to have been selected as its director.
"The Game Commission was established in 1895 due to declining game populations and the recognition that wildlife laws were needed to protect remaining species," Shoup said. "Wildlife law enforcement remains an important component of the work the Game Commission performs today. I am proud of our Wildlife Conservation Officers and I am committed to maintain their enforcement efforts on violations of law that most negatively affect our wildlife resources."