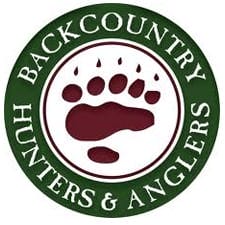 MISSOULA, Mont. -(Ammoland.com)- Backcountry Hunters & Anglers' 2017 North American Rendezvous showcased the growing grassroots presence that is BHA and public lands sportsmen and women, drawing unprecedented numbers of attendees, shattering fundraising records and confirming that the young sportsmen's group is literally changing the landscape of conservation in the United States and Canada.
More than 6,000 hunters, anglers, locavores, conservationists and outdoor recreationists came with their families to western Montana to celebrate BHA and reassert the power of the citizenry in sustaining our lands and waters and supporting our outdoor traditions.
Over the course of three days, April 7-9, attendees discussed conservation topics, burnished their backcountry skills at hands-on seminars, competed in camping-style culinary events and took advantage of the outdoor opportunities that are rife in the Northern Rockies during the springtime.
"BHA's growing membership is a force to be reckoned with," said BHA President and CEO Land Tawney, "and this year's North American Rendezvous lit a fire in the name of our public lands that can't be extinguished – or ignored."
"Welcoming hunters and anglers to Montana from across the continent, greeting the families and young kids who are living the public lands life and are ready to defend that life, and joining together at what feels like a family reunion – this is the core of the BHA experience. And that experience continues to expand in size, energy and excitement."
BHA Michigan Chapter Chairman Jason Meekhof traveled close to 2,000 miles to the BHA Rendezvous from his home in Southfield and is emphatic about the power of public lands sportsmen and women.
"We are making our presence known," said Meekhof, who spent the day after Rendezvous successfully hunting turkeys on public lands in Montana. "Public lands lie at the core of our identities as hunters and anglers. This year's Rendezvous left me and a lot of other folks fired up.
"It can be hard for some to fathom how many sportsmen and women live in Michigan and the Great Lakes region," said Meekhof, who was instrumental in establishing BHA's Michigan chapter, which, along with a BHA chapter in Wisconsin, launched less than a year ago. "We are a growing force, and we will be carrying forward the energy generated here to mobilize action around issues important both to our region and the nation."
Angela Haralson, a member of Oregon BHA, brought backcountry passion, drive, and freshly harvested, live seafood with her to the BHA Rendezvous as she competed in – and ultimately won – the annual BHA Camp Chef Cook-off.
"Oregon is a phenomenal state, encompassing high desert, rainforest and of course the coast," Haralson said. "I was thrilled to be able to bring a little bit of Oregon to share with my fellow BHA members.
"Being at the BHA Rendezvous, connecting and sharing ideas with these brilliant minds – everyone from millennials, families with kids and babies, adult-onset hunters and lifelong conservation warriors – makes you realize just what you're fighting for," continued Haralson, who lives in Portland. "BHA members are passionate not just about hunting and fishing but about the outdoors, period. We want to know that our backcountry landscapes will be conserved for generations to come. And I have no doubt that together we will achieve that goal."
BHA was formed around an Oregon campfire in 2004. Since then, the sportsmen's group has established itself as the leading voice of North American public lands users, including hunters, anglers and conservationists of all stripes. BHA has chapters in 35 states and two Canadian provinces, with the establishment of new chapters to be announced shortly.
The innovative hunting gear company First Lite, a longtime BHA corporate partner, returned to the North American Rendezvous in 2017.
"Seldom do you travel and set up shop only to find yourself surrounded by likeminded, hardworking outdoorspeople who feel like friends instead of strangers," said Ryan Callaghan, First Lite director of conservation and public relations. "To step into a room or a tent or a theater full of people and feel a common energy – one that says 'being outdoors shaped who we are, and we are going to fight to keep these places public' – that's even rarer. And that energy lies at the heart of the BHA Rendezvous."
Sponsors of BHA's 6th annual North American Rendezvous include Benchmade Knives, Camp Chef, CRKT, First Lite, Flyvines, Forest Business Network, Kimber, Leupold, Montana Fly Company, onXmaps, Schnee's, Seek Outside, Sitka, Traditional Bowhunter, Western Hunter and YETI.
BHA's 2018 North American Rendezvous will take place in Boise, Idaho. Dates and details are forthcoming.
Check out photos of BHA members having a blast at #Rende2017.
Backcountry Hunters & Anglers is the sportsmen's voice for our wild public lands, waters and wildlife.
Learn more about BHA:
Visit our website.
Connect with us on Facebook.
Follow us on Twitter.
Find us on Instagram.