by Mark Walters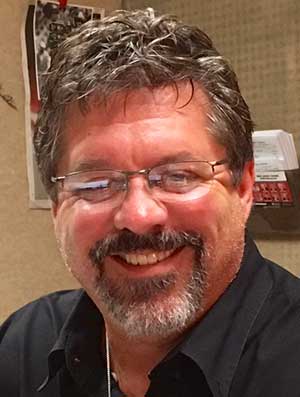 U.S.A. –-(Ammoland.com)-This week promises to be exciting! Like 80,000 other freedom loving Americans, I'll be attending the NRA Annual meetings as I have done for years and I look forward to meeting many of you at the convention hall.
I'll be at the Crossbreed Holsters booth on Friday, 4-28-2017 at 9:30 AM for a new product launch. Rob Pincus will be there, I'm told, and I hope to see you there if you're heading to Atlanta. Later Friday I'll be at the Veridian booth (1:00 PM) on the "Just the Facts" stage with CEO John Sheahan for an on-stage discussion/question/answer forum with John and attendees.
I'll do the same again on Saturday, 4-29-2017 at 3:00 PM. Others on the same stage and at different times include Rob Pincus, Massad Ayoob, and Kevin Michalowski, to name just a few. In between those appearances, you can find me maneuvering between the Second Amendment Foundation booth where Alan Gottlieb and I will be shaking paws and talking rights and the Crossbreed Holsters booth where we'll be highlighting their amazing products. I will not be at the USCCA booth as there is no USCCA booth… but you probably already knew that.
Speaking Of, Bloomberg Fake News Site Reports NRA USCCA Disinvite
Obnoxious former New York City Mayor, Michael Bloomberg's fake news site, The Trace picked up on the NRA's booting the United States Concealed Carry Association from their convention hall floor earlier this week. In a piece titled, The NRA is Selling Insurance To Gun Owners Willing To Shoot In Self-Defense. As you've read on these pages earlier this week in a couple of other columns, (I've intentionally stayed away from the topic, for now) USCCA founder and CEO, Tim Schmidt has taken the high road and continued to support the NRA, regardless of their actions. I happen to agree with his position. In the Bloomberg column, Tim elaborates further:
Tim Schmidt is the founder of the USCCA, a company he built to cater specifically to people who use guns for self-defense. He learned just two weeks before the kickoff of the NRA's 2017 convention that he and his group would not be welcome this time around. "It was explained in a letter," Schmidt told The Trace. "Their explanation was that they had some 'concerns about our programs.' After doing a little bit of research, it seems pretty clear they want us out because of their own new programs."
Schmidt said he suspects that his own organization's rapid growth tipped off the NRA to the money to be made in self-defense insurance. According to Schmidt, USCCA had 35,000 members at the end of 2011. As of April 15 of this year, membership had swelled to over 193,000. The coverage plans that USCAA sells go for between $13 and $30 per month, which works out to annual revenue between $30 million to $70 million.
Schmidt said he has tried not to be bitter about the new competition from the NRA.
"My company will continue to support the NRA because of their long history of supporting the Second Amendment," he said. "I'm a lifetime member."
Earlier this year, according to Schmidt, the NRA approached USCCA to talk about partnering to create a program that looks a lot like what the larger group is now marketing as Carry Guard. Schmidt said he walked an NRA representative through how USCCA's coverage works. But then he never heard anything more from the NRA about the plan — until he got the letter disinviting him from the convention in Atlanta.
"I'm not sure if their partnership offer was disingenuous or not," Schmidt said. "But even if it was, the mission is too important to squabble over."
All things considered, and except the tilted column title and a couple of biased references to self-defense insurance making gun owners more apt to shoot, the article as it pertained to the NRA/USCCA was in context.
Armed American Radio Celebrates Eight Year Anniversary
For me, it's hard to believe it's been eight years since Armed American Radio took to the airwaves. What started as a conversation around a dinner table (with Tim Schmidt, BTW) at the Bahama Breeze in Orlando, Florida during the 2009 SHOT Show has become quite a journey. On April 26th, 2009 I took a seat in the studios of what was then known as Talk 920 in Atlanta, GA (now known as AM 920 The Answer) and began a one-hour show heard in downtown Atlanta. Five short months later, the program would blow up to 3 hours and syndication putting it on 35 stations or thereabout by years end. Now heard in hundreds of cities on nearing 200 radio stations, 177 digital cable radio stations, the Red Nation Rising Radio Network, multiple internet outlets as well as in Europe on Radio Ways, Armed American Radio continues its incredible growth every month having never lost an affiliate due to content. Never. That's remarkable and something we're very proud of having accomplished.
I look forward to continuing the mission of educating, informing and entertaining millions of responsibly armed Americans. Here's to the next eight years!
About Mark Walters
Mark Walters is the host of two nationally syndicated radio broadcasts, Armed American Radio and Armed American Radio's Daily Defense with Mark Walters. He is the Second Amendment Foundations 2015 Gun Rights Defender of the Year award recipient and co-author of two books, Lessons from Armed America with Kathy Jackson (Whitefeather Press) and Lessons from UnArmed America with Rob Pincus (Whitefeather Press)