By Ashley Brugnone, CMP Writer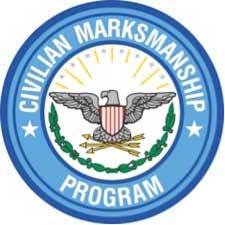 CAMP PERRY, Ohio -(Ammoland.com)- Register now for your chance to fire in one of the Civilian Marksmanship Program's (CMP) Garand-Springfield-Modern/Vintage Military (GSM) matches being held on the enhanced Petrarca Range at Camp Perry in May, June and November.
The GSM Match combines prone slow fire, prone from standing rapid fire and standing slow fire positions at 100 yards (using a NRA SR-1 100-yard target, which simulates 200 yards.).
Competitors in the event may use as-issued or modified M1 Garand, M1903 or M1903A3 Springfield or other Vintage Rifles that comply with CMP rules, along with Modern Military rifles, such as the AR-15.
Firing on Petrarca Range will be conducted on CMP electronic targets, powered by Kongsberg Technology Systems (KTS) of Norway.
The electronic targets feature LED monitors placed next to each firing point that instantly record scores – replacing the need for target pasting and pit service. As an added comfort, the firing line at Petrarca Range is covered by an overhead structure to shield competitors from the elements.
Interested persons may register for the following days, with registration info available on the accompanying links:
May 13, 2017: https://ct.thecmp.org/app/v1/index.php?do=match&task=edit&match=15665
June 17, 2017: https://ct.thecmp.org/app/v1/index.php?do=match&task=edit&match=15666
November 12, 2017: https://ct.thecmp.org/app/v1/index.php?do=match&task=edit&match=15667
The range, which accommodates highpower and smallbore rifle as well as pistol firing on its electronic targets, is also open to the public every Monday from 10 a.m. – 6 p.m. from March until Daylight Savings Time in November, when the hours change to 10 a.m. – 5 p.m.
The range will close for the season on Dec. 4, 2017. Visitors to the 2017 National Matches in July will also be able to visit the range almost daily for practice needs or to simply see the targets in action (Petrarca Range will be open to the public once Rodriguez Range goes cold).
For more information about Petrarca Range, visit the Petrarca Range page on the CMP website.
If you have questions about the GSM Matches at Camp Perry's Petrarca Range, please email Christina Roguski at [email protected]
Where is Petrarca Range?
Petrarca Range is located at the Camp Perry Training Facility near the shores of Lake Erie, only six miles west of Port Clinton on State Route 2. Camp Perry's entrance is marked by its signature stone towers.
About KTS Electronic Targets at Petrarca Range:
KTS Electronic Targets, featured on Petrarca Range at Camp Perry, work through the power of acoustics – "hearing" the shot and accurately determining its location. With extensive use by ranges in 30 nations for over 20 years by Kongsberg Target Systems and even more experience received in-house by the CMP, the accuracy of these electronic targets is unlike anything else in the United States. The CMP is proud to share with its loyal customers and competitors these targets that are certain to be known as the way of the future.
About The Civilian Marksmanship Program:
The Civilian Marksmanship Program is a federally chartered 501 (c) (3) non-profit corporation. It is dedicated to firearm safety and marksmanship training and to the promotion of marksmanship competition for citizens of the United States.
For more information about the CMP and its programs, log onto their website.