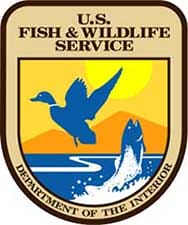 WASHINGTON -(Ammoland.com)- Today, U.S. Secretary of the Interior Ryan Zinke and the U.S. Fish and Wildlife Service announced a talented young artist from Duffield, Va., took top honors at the National Junior Duck Stamp Art Contest.
A pair of trumpeter swans painted by 12-year-old Isaac Schreiber will grace the 2017-2018 Junior Duck Stamp, which raises funds to educate and engage our nation's youth in wildlife and wetlands conservation, and outdoor recreation.
A panel of five judges chose the entry, painted in acrylic, from among best-of-show entries from all 50 states, Washington, D.C., Puerto Rico and the U.S. Virgin Islands. Isaac's artwork will be made into the 25th Junior Duck Stamp.
"We have to get more kids outside and away from all the screens. Programs like the Junior Duck Stamp contest are great ways to help inspire the next generation of Teddy Roosevelt conservationists and outdoorsmen and women," said Secretary Zinke. "I grew up with a fly rod in one hand and a rifle in the other, hunting and fishing on our public lands and waters. My kids had the same opportunity and I want to make sure future generations do too. Every child we reach through this program is a future steward and participant in our public lands."
"Our nation's young people are our future conservation stewards, hunters and wildlife managers," said Acting Service Director Jim Kurth. "Efforts such as the Junior Duck Stamp Program that connect youth with their natural world and outdoor recreation help ensure that our natural resources and our sporting traditions will continue."
The Junior Duck Stamp program began in 1989 as an extension of the Migratory Bird Conservation and Hunting Stamp, commonly known as the Federal Duck Stamp, and officially launched as the national Junior Duck Stamp art contest in 1993.
It encourages students to explore their natural world, participate in outdoor recreation activities, and learn wildlife management principles. Some 3,000 Junior Duck Stamps are sold annually for $5 each.
Daniel Billings, 16, of Gallatin, Mo., took second place with an oil painting depicting a wood duck.
Third place went to Rene Christensen, 17, of Nekoosa, Wis., for her graphite rendition of a pair of Canada geese.
The 2017 Federal Junior Duck Stamp Conservation Message Contest winner was 14-year-old Catherine Wang from Johns Creek, Ga., who wrote: "Conservation is the promise that the children of tomorrow will witness the beauty of today." The conservation message expresses the spirit of what students have learned through classroom discussions, research and planning for their Junior Duck Stamp Contest entries.
"I am constantly amazed at the talent of all of our Junior Duck Stamp Program participants, and this year is no exception," said Assistant Director for Migratory Birds Jerome Ford. "These young people express their appreciation for nature eloquently through their art and their conservation messages."
This year, 52 entries were received by the Junior Duck Stamp contests around the nation. For complete contest results, visit their website.
A gallery of all state Best of Show entries can be found here.
The Junior Duck Stamp Contest winner receives $1,000. The second place winner receives $500, the third-place winner receives $200 and the Conservation Message winner receives $200.
You can buy Junior Duck Stamps online through the U.S. Postal Service and Amplex, and at some national wildlife refuges. Proceeds from the sale of Junior Duck Stamps are used for awards and scholarships to individuals who submit winning designs in state or national competitions and for awards to schools and other participants to further education activities related to the conservation education goals of the program.
The First Day of Sale ceremony for the 2017-2018 Federal and Junior Duck Stamps will be held June 23 at Bass Pro Shops Outdoor World Little Rock, Ark. The event begins at 10 a.m. and is free and open to the public. Both the Federal and Junior Duck Stamp artists will be available to sign stamps, and the U.S. Postal Service will have a special cancellation for collectors.