By Rob Morse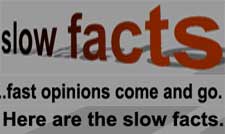 Louisiana- (Ammoland.com)- The Self Defense Gun Stories Podcast brings you recent examples of civilian self-defense.  Ordinary people protected themselves and the people they love.   Episode 58 features firearms instructor Jenna Meek.  Were these gun owners lucky, or were they trained and prepared?   What should we do if we were in their place?  Listen and find out. (17 minutes)
All three victims survived lethal attacks..
because they had a gun.
First story-  Is your gun accessible late at night when you're at home? It is almost midnight on a Friday night in Cleveland, Ohio. You're in your room upstairs when you hear someone.  You hear them opening and closing the drawers and the closet doors downstairs.  You grab your handgun.  You see an intruder, and tell him not to move.  He moves.
Second story- Are you armed on the street?  You're walking down a residential street in a small housing subdivision about 30 miles north of Little Rock, Arkansas.  You hear someone shout and you turn.  Two men are fighting.  One of them falls to the ground.  The other one, he isn't hitting him.  He is stabbing him.  You yell for the attacker to stop.
Third Story- Are you armed when you're at home?  People broke into your home when you were away.  Now, you're sleeping in the basement bedroom where it is cool and comfortable in Des Moines, Iowa.  You hear someone come downstairs.  It is just before midnight, and you grab your gun and turn on the lights.  There is a woman standing in your house and she is wearing a headlamp and gloves.
Listen to hear the full story.  Each episode is available to stream.. or for download.   You can also download the podcast to your phone from iTunes and Stitcher.  Put us in your pocket each week for free.
Self-Defense Gun Stories is part of the Self-Defense Radio Network.
~_~_
Rob Morse: Rob writes about gun rights at Ammoland, at Clash Daily and on his SlowFacts blog. He hosts the Self Defense Gun Stories Podcast and co-hosts the Polite Society Podcast. Rob is an NRA pistol instructor and combat handgun competitor.