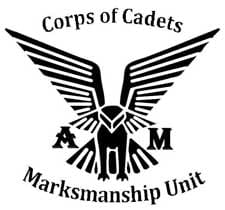 Phenix City, AL –-(Ammoland.com)- A trio of superb organizations have volunteered to be key sponsors for the 2017 Military College Combat Shooting Championship. The scheduled sponsors for the MCCSC scheduled for 20-22 April, 2017, now include SIG SAUER, MagPul and the National Rifle Association (NRA.) Each of these companies and organizations who support safe shooting sports have committed themselves to the nine stage, 3-gun match to be hosted for the second time by the East Alabama Gun Club near Phenix City, Alabama.
The Teams currently registered for the MCCSC include Texas A&M Corps of Cadets Marksmanship Unit, Virginia Military Institute Combat Shooting Team, United States Naval Academy (Annapolis) Combat Arms Team and the United States Military Academy (West Point) Combat Weapons Team who will compete with service pistols, shotguns and carbines using USPSA scoring on stages specifically designed to realistically present combat shooting challenges that test the marksmanship, leadership and firearms handling capabilities of our future leaders.
Each of the Military College Cadets or Midshipmen participate as part of their leadership training and to hone critical skills useful for their upcoming roles as officers and leaders.
Tom Taylor, Chief Marketing Officer and Executive Vice President, Sales for SIG SAUER summed it up best by noting "SIG SAUER enjoys supporting the MCCSC which highlights America's future leaders. The Cadets and Midshipmen and women that compete are truly the best of the best and will over achieve in whatever endeavor they pursue."

Josh Powell, NRA's Chief of Staff and Executive Director of General Operations noted "As an association that was founded by veterans almost a century and a half ago and maintains a close relationship with our men and women in the Armed Forces, the National Rifle Association is honored to support the 2017 Military College Combat Shooting Championship.  Best of luck to the cadets and middies."

MagPul's Executive Vice President Duane Liptak echoes the comments of many when he states "MCCSC continues the proudest traditions of competitive rivalry between the future leaders of our military in a sport that will serve them well in their future careers. Magpul is proud to support these young men and women who have chosen a path towards dedicating their lives to the causes of freedom, liberty and the defense of our great nation."