By Josh Wayner
Josh Wayner field and range tests the Smith & Wesson Performance Center 586 L-COMP revolver in this gun review.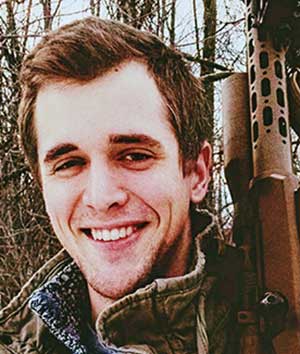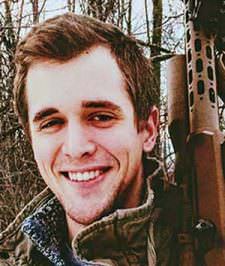 U.S.A. –-(Ammoland.com)- It isn't often that I get to get to put my hands on something as fine as the Smith & Wesson Performance Center 586 L-COMP Revolver. There is just something special about a company or a person really doing what they do best and delivering a remarkable performance or product.
Smith and Wesson made their claim to fame with revolvers and, as exemplified in the 586, they can nail it so well that it leaves you wondering who would even try to compete.
I'm not a S&W fanboy or a product pusher. The 586 L-Comp wheel gun is representative of the cumulative experience of revolver makers dating back well over 100 years. The S&W 586 L-Comp in my possession demonstrated that Smith and Wesson has reached the much envied pinnacle of their craft and have continued forward without cutting corners or pulling punches.
In other words, this thing speaks for itself and I'm just relaying what it is saying.
Smith & Wesson Performance Center 586 L-COMP Revolver
This isn't a Glock man's revolver. It isn't light and it isn't high capacity. What this thing is is a finely tuned machine that delivers better accuracy than any other revolver I've had the opportunity to fire, and I don't say that lightly as I've shot some fantastic guns over the years. In fact, this is the single most accurate handgun I've ever fired.
Coming in at approximately 40oz with rubber grips installed and a cylinder full of .357, this revolver screams old-world craftsmanship and quality mixed with a touch of the modern. The revolver sports a 3" integrally compensated all-steel carbon barrel with a full underlug. In keeping with the mixture of classic and modern, the pistol has an adjustable rear sight and a tritium lamp in the front ramp. The sights align naturally and are easy to adjust.
Nearly every part of this gun is made of carbon steel. The 586 is S&W's first 7-shot medium frame blued revolver.
The bluing is very even and has hints of purple and blue iridescence. The grips supplied on the gun are a very attractive dark rosewood, however a set of rubber grips are shipped alongside them.
I fired the pistol with the rosewood grips and found that they were a bit too small for my hands, so I swapped them for the rubber ones.
I tested three loads from Hornady in this pistol. Each load performed well and displayed very good accuracy and consistent velocity over the Oehler 35P chronograph. The Hornady 158gr XTP Custom .357 load averaged 1235fps, the 135gr Critical Duty .357 at 1280fps, and the .38spl 110gr Critical Defense at 930fps. Accuracy at 25 yards with each load averaged 1" for seven shots. Yes, you heard that right. This thing shoots.
Since I'm not one to stop at the arbitrary distance of 25 yards, I set my 10" steel plate at 50 and 100 yards and turned the 586 against it. I was surprised.
Not only was this pistol capable of one ragged hole at 25 yards, it was nearly impossible to miss the plate at any range I fired it at. At 50 yards, the regularity of hits was boring. At 100 yards, accuracy was a bit harder to get, but it was there once I figured out where to hold and averaged one miss per cylinder firing single-action from the bench.
Using the Hornady 158gr XTP, I was able to land seven consecutive hits on the plate from standing at 50 yards not just once, but over the course of three full cylinders and a healthy amount of palm fatigue. I have never had a pistol that was able to do this. I attribute this phenomenal performance to the fact that Smith and Wesson knows what they are doing and, as such, my part of lining up the sights became a cakewalk. The integrated compensator is a godsend as it takes much of the rise and bite out of recoil.
Smith & Wesson Performance Center 586 L-COMP Revolver Cons
I will have to talk about some potential cons of the Smith & Wesson Performance Center 586 L-COMP Revolver. I find that cons aren't necessarily negative, but just things to think about if you were a prospective purchaser.
This thing is heavy. Yes, the weight is a key factor in the nearly rifle-like accuracy of this pistol, but it is a heavy gun. It falls into the same weight category of a 1911 at roughly 40oz, but is far more compact, thus making it seem like all the heft is concentrated high of your hand when holding it. The weight is also a significant factor in the daily carry of the weapon. I took it hiking in a Hill People Gear chest mounted Heavy Recon Kit Bag and it was noticeable. This isn't a bad thing, just something to be aware of.
A minor complaint is that the factory-installed rosewood grips are too small. I'm very happy that the pistol came with a set of slightly longer rubber grips as they let you get a full hand on, unlike the rosewood which are closer in size to those found of snubbies. I didn't get the insane accuracy I came to expect from this gun until I switched to the rubber. The smooth texture of the rosewood grips combined with the short length make it hard to get a firm grip on the pistol under recoil.
You get a lot for your dollar with the S&W Performance Center 586 L-COMP gun. This is an old-world pistol made for today's challenges and it proved itself to be extremely accurate and reliable. It is a solid choice for someone looking to get the most out of a high quality, multi-use revolver that can easily transition from bullseye shooting at the range to deer hunting at close distances in low light.
About Josh Wayner:
Josh Wayner has been writing in the gun industry for five years. He is an active competition shooter with 14 medals from Camp Perry. In addition to firearms-related work, Josh enjoys working with animals and researching conservation projects in his home state of Michigan.