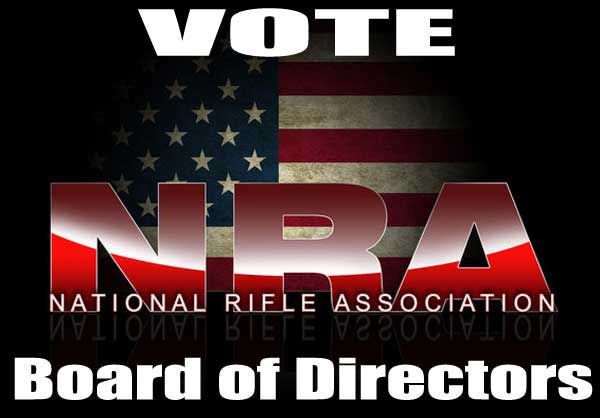 ATLANTA, GA — N. Stephanie Spika is encouraging fellow NRA members to vote for her to be the 76th board member to the NRA Board of Directors.
Any NRA member who is present during this week's Annual Meetings in Atlanta may cast their ballot in the Membership/Voter Verification room in B403 on Level 4, Building B of the Georgia World Congress Center.
A 31-year-old Patron Life Member of the NRA, Spika has worked tirelessly for our Second Amendment freedoms. From 2010-2014, Spika served at the NRA as a spokesman and social media manager. As a female, digital-savvy millennial, she represents the fastest-growing group of gun owners in America – and the type of person the NRA must attract for the organization to remain strong.
"As a former NRA staffer, I understand that it takes all of us as gun owners to work together to defend the constant attacks against our Second Amendment rights. But the NRA board doesn't need another attorney or celebrity in its ranks," said Spika.

"The board needs a hard worker who can help attract a vital new demographic of younger, female faces to our organization. I want to encourage everyone in Atlanta this week to vote Spika – to bring a fresh face and a new voice to the NRA board."
In addition to her many contributions to the NRA, Spika has additional qualifications that make her an ideal board member:
Current director of digital media and communications at Safari Club International.
Former social media manager for one of the world's largest firearms manufacturers.
Recipient of 2010 NRA Outstanding Achievement Award.
Safari Club International life member, Sportsmen's Alliance member, Ducks Unlimited member, Virginia Shooting Sports Association member, Virginia Citizens Defense League member.
Born and raised in Montana as a lifelong hunter, shooter, and gun owner.
Any eligible NRA member (those who became annual members or above before March 10, 2017) attending the Annual Meetings may vote. Balloting begins on Thursday, April 27 2017 at 2 p.m. and runs until Saturday, April 29 2017 at 4 p.m.
For more information, visit www.votespika.com.