by Jeff Knox : Opinion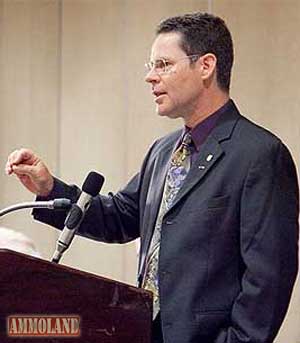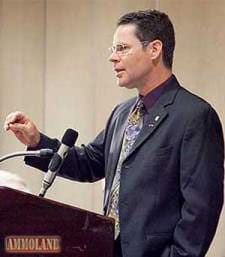 U.S.A. –-(Ammoland.com)- The results are in on the recent board of directors election for the NRA, and two of the three candidates I endorsed won seats, but the game's not over yet.
There's still an opportunity for my third endorsed candidate, Adam Kraut, to be elected to the board.
While most directors are elected by mail-in ballot to 3-year terms, every year, one director is elected to a 1-year term by the members present at NRA's Annual Meeting. Only candidates who ran in the mail-in election are eligible to run for this "76th Director" seat, so Adam still has a chance to serve on the board, and if you're going to be in Atlanta this weekend, you could help make that happen.
The NRA will not release the official results of the election until the Annual Meeting, but they have notified the candidates as to whether they were elected. Of the three candidates I endorsed, Sean Maloney and Graham Hill were both elected, but Adam Kraut fell short. We won't know how close he came until we see the official report at the meeting.
If you are planning to attend the NRA Annual Meeting, be sure to take a few moments to cast a ballot for Adam before you get too wrapped up in all of the other hoopla. Unlike the mail-in ballot, in which only Life Members and Annual Members with at least 5 consecutive years of membership are eligible to vote, anyone who has been an NRA member for at least 50 days gets to vote at the Annual Meeting. So if you have been a member since at least March 9th of this year, you are eligible to vote.
Other candidates will also be running for this seat. Actually, all of the candidates who ran and failed to win a seat, will be listed on the ballot, but I only know of two others who are actively campaigning for it: Stephanie Spika, and John Cushman. If any of the others are seriously trying for it, they haven't let me know.
Cushman 76th BOD Flyer by AmmoLand Shooting Sports News on Scribd
With over 20 years on the NRA board, Cushman has been named as the "Officially Endorsed" candidate of the headquarters establishment. Cushman is from New York, and is not what you would call "in tune" with the younger generation. He has pictures of the NRA officers on his campaign flier, and NRA staffers, some current directors, and local volunteers will be tasked with handing out his literature and encouraging everyone to vote for him. While it seems inappropriate for the board to "endorse" one of the candidates, or for paid NRA staff to be managing a director campaign, that's the normal drill each year. And in reality, "the board" didn't endorse him. The leadership simply declared that he would be their chosen one for this election, and that was that.
Stephanie Spika is about as far opposite to John Cushman as two people could be. She is young, attractive, and a former employee of NRA-ILA. She currently works for Safari Club International as a social media specialist. I know little about her beyond that, but I do know that the powers that be at NRA really don't want her on the board. That would normally incline me toward supporting her, but not when there is another candidate that is a better choice.
In this case, that candidate is Adam Kraut, an attorney, gun store manager, and YouTube personality, who would be a great asset on the Board of Directors.
If you or anyone you know is planning to attend the Annual Meeting in Atlanta, I encourage you to be sure to vote for Adam Kraut, and to urge your friends to do the same. If you live within a few hours' drive of Atlanta, it's definitely worth making the trip. Outside of the annual SHOT Show in Las Vegas, this is probably the largest firearms trade show in the country, with acres of cool stuff to look at. There is also the matter of the actual Annual Meeting of Members, which will convene at 10:00 on Saturday morning, and the small matter of an appearance by some guy named Trump at some point.
It can be assumed that the proposed amendments to the NRA bylaws passed, but the NRA will not release that information until the meeting. If that assumption is correct, it is a sad day for NRA members, as it means you lose your right to force a recall of a director or officer by petition, lose your right to propose bylaw amendments by petition, and you lose your right to vote on bylaw amendments during an Annual Meeting. It will also be much harder for members to be nominated by petition to run for the NRA Board of Directors.
As the major thrust of these bylaw amendments made destructive changes to bylaws that were written or introduced by my father back in 1977 in Cincinnati, it's hard not to take the heavy-handed railroading through of these amendments as a personal affront. If the amendments were such a good idea, why was there no public discussion of them in advance of the balloting, and why were no other views sought or published in the NRA magazines and ballot materials? I'd really like to ask those questions of our board of directors, and see what they have to say.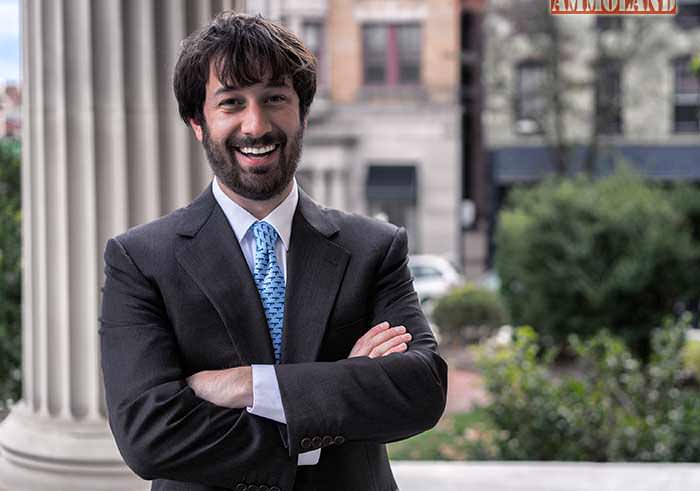 If you can make it, don't miss it, and be sure to vote for Adam Kraut.
About Jeff Knox:
Jeff Knox is a second-generation rights activist and director of The Firearms Coalition. His writing can regularly be seen in Firearms News and Front Sight magazines as well as here on AmmoLand Shooting Sports News and other publications.
Founded in 1984 by legendary hero of the rights movement, and Jeff's dad, Neal Knox, The Firearms Coalition represents hundreds of grass roots organizations, clubs, and individual Second Amendment activists around the country. The Coalition has been behind the scenes in the forefront of the fight for rights for over 32 years, with Jeff serving as managing director of the organization since 2005.
To learn more about The Firearms Coalition, or to subscribe to their newsletter, the Hard Corps Report, visit their website at www.FirearmsCoalition.org.