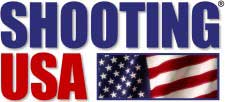 Nashville, TN -(AmmoLand.com)- This time, Remington celebrates 200 years of continuous production for America. It's a remarkable story that begins with one young man who wanted a rifle in 1816. Eliphalet Remington II was about to launch a dynasty. Whether fulfilling government contracts during wartime, or manufacturing cash registers and sewing machines during peacetime, Remington's story continues today, arming sportsmen, hunters and armies around the world.
Plus, the first National Championship for a new USPSA division. Red dot optics compete in the Carry Optics Championship in Illinois. The run and gun competition is lightning fast with the Pro Shooters competing for the new Championship Title.
And, we're Talking Tech on the guns and cartridges of 1873 that would win the West. Tune in to Outdoor Channel!
AIR TIMES BY TIME ZONE
Eastern Time: Tuesday 3:00 PM; Wednesday 9:30PM, 1:00 AM
Central Time: Tuesday 2:00 PM; Wednesday 8:30 PM, Midnight
Mountain Time: Tuesday 1:00 PM; Wednesday 7:30 PM, 11:00 PM
Pacific Time: Tuesday Noon; Wednesday 6:30 PM, 10:00 PM
Shooting USA is listed as a one-hour show in your cable menu.
Watch Shooting USA on YouTube!
Subscribe to the Shooting USA YouTube Channel to watch this week's episode on Thursday.
Meet John at NRA in Atlanta
It's that time of year where all of us gather to celebrate the 2nd Amendment at the NRA Annual Meeting and Show! John will be at Hoppe's and the Bushnell Booth on Friday, April 28 from 1-1:30 PM, and at 3 PM; at Hoppe's and BLACKHAWK! Saturday, April 29 from 1-1:30 PM; at Hoppe's Sunday, April 30 at 10 AM, and later at Bushnell at 1:30 PM. Stop by to say "hi" and snap a photo! 
Be sure to "Like" Shooting USA on Facebook, and "follow" us on Instagram too.
About Shooting USA:
Jim Scoutten, AmericaÌs Most Watched Firearms Reporter, has been on the beat for 25 years, reporting the stories of the Shooting Sports and the firearms Industry. The show produces a series of popular segments focusing on historical guns, the personalities in the sport and industry, insider reports from gun tests, and practical tips from shooting sports pros. The show appeals to shooting sports enthusiasts of all ages and skill levels by providing practical tips on safely handling, modifying and repairing their favorite guns.
For more information, please visit www.ShootingUSA.com.