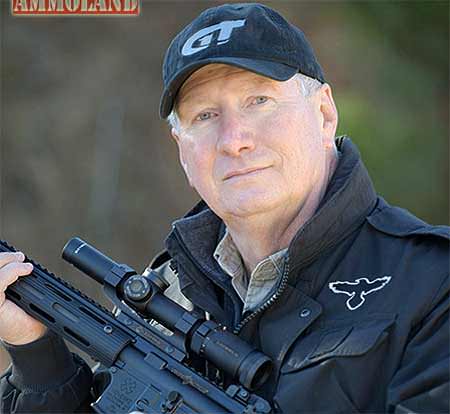 MANDEVILLE, La. -(Ammoland.com)- While Tom's away in Argentina, the Gun Talk After Show crew, Jim and Michelle, will be taking over the airwaves, this week on Tom Gresham's Gun Talk, the original nationally-syndicated radio talk show about guns and the shooting sports!
This Sunday, National Shooting Sports Foundation's Tisma Juett calls in from NSSF Fantasy Camp in Las Vegas with info on how you can get a First Shots program started in your area.
Then, John Annoni, founder of Camp Compass Academy, is working to provide mentorship and foster a love of hunting and the shooting sports in America's youth with the camp and with his other program, Two Million Bullets.
Also talking with Jim and Michelle is The Tactical Wire's Rich Grassi on presentation practice; the Civilian Marksmanship Program's COO, Mark Johnson, about their popular M-1 Garand sales program and a possible new shipment; concealed carrying thoughts for warmer months; and Jamie Grime following up four years after schools in Montpelier, Ohio allowed select employees to carry on campus.
About Tom Gresham's GUNTALK Radio:
In its 23rd year of national syndication, Tom Gresham's GUNTALK radio show airs live on Sundays from 2PM-5PM Eastern, and runs on more than 200 stations every week. Listen live on a radio station near you (http://guntalk.com/site39.php) or via live streaming from one of the stations here: http://guntalk.com/site38.php. All GUNTALK shows can also be downloaded as podcasts at http://www.guntalk.libsyn.com, Apple iTunes, and i-Heart radio, or through one of the available Apps: GunDealio for iPhone, GunDealio for Android, Gun Talk App on Stitcher, the Gun Talk iPhone App, and the Gun Talk App for Android on Amazon. GUNTALK can also be heard on YouTube, at http://bit.ly/144G3OU.
More information is available on their website.
("GUNTALK" is a registered trademark.)