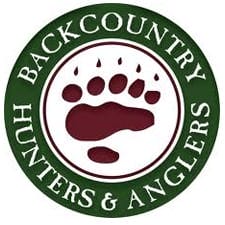 MISSOULA, Mont. -(Ammoland.com)- Backcountry Hunters & Anglers continues to strengthen and diversify its leadership with the election of Ben O'Brien to BHA's national board of directors.
O'Brien is currently the hunting marketing manager at YETI, manufacturer of premium coolers and accessories. Currently a resident of Austin, Texas, he grew up on the East Coast.
Prior joining YETI, he was managing editor at Petersen's Hunting and digital editor at the National Rifle Association's American Hunter magazine. He has been published in various outdoor publications and continues his writing career today.
O'Brien's commitment to public lands values runs deep.
"As a kid, I dreamed of experiencing the West, fishing its rivers and hiking its mountains," he said. "Our country has been blessed with a rich history of public lands and public access, and I am damn excited to be working with the Backcountry Hunters & Anglers national board to ensure that generations to come will be part of that story.
"BHA is a group that is all about the future," continued O'Brien. "Over the course of my career in the hunting industry, I've hunted public lands throughout the West. I hope my young son can hunt and fish our lands one day, knowing BHA helped give him that chance."
"Ben O'Brien is a great addition to our national board of backcountry leaders," said BHA President and CEO Land Tawney. "He lives the life, has a deep passion for public lands, and will stop at nothing to carry on our conservation legacy. I look forward to his contributions now that he's joined the team."
O'Brien officially joined the Backcountry Hunters & Anglers board at BHA's North American Rendezvous in Missoula, Montana, in April. A crowd of more than 6,000 outdoor enthusiasts attended the young organization's group's 6th annual gathering, which also raised record funds in support of public lands.
Backcountry Hunters & Anglers is the sportsmen's voice for our wild public lands, waters and wildlife.
Learn more about BHA:
Visit their website.
Connect with them on Facebook.
Follow them on Twitter.
Find them on Instagram.