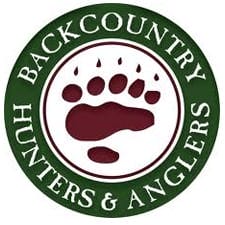 USA -(Ammoland.com)- The Antiquities Act and National Monument designations are essential to the conservation of public lands and waters.
On April 26, however, President Donald Trump signed an executive order mandating the review of 27 national monuments nationwide launching an unprecedented review by the Interior Department.
The president's action set in motion a process that could directly impact the future management of 11.3 million acres of public lands and waters – places currently withdrawn from harmful development.
Many monuments provide high quality hunting and angling opportunities and support important tracts of habitat that support robust fish and wildlife populations.
Through locally driven collaborative efforts, BHA members have worked to advance the designation of many of these landscapes, including the Rio Grande del Norte and Organ Mountains-Desert Peaks in New Mexico, Berryessa Snow Mountain in California, Upper Missouri River Breaks in Montana, and Basin and Range in Nevada.
As highlighted in our Sportsmen's Perspective report, when used judiciously the Antiquities Act is an important tool for conserving landscapes like these.
Citizens have the opportunity to provide public comment during the review. Now is the time to make our voices heard on behalf of our wild public lands and waters, fish and wildlife, and hunting and angling traditions.
The hard work by sportsmen and women to protect hunting and fishing in national monuments could be undone if we don't speak up.
Please join us in urging the Trump administration to maintain quality habitat protections for these important landscapes and uphold the integrity of the Antiquities Act as a tool for ensuring the permanent conservation of public lands and waters valued by Americans and critical to our fish and wildlife populations.
Submit your comment to the administration using the comment field provided here.
Thanks for taking action on behalf of our nation's public lands and waters and outdoor legacy.
Backcountry Hunters & Anglers is the sportsmen's voice for our wild public lands, waters and wildlife.
Learn more about BHA:
Visit their website.
Connect with them on Facebook.
Follow them on Twitter.
Find them on Instagram.