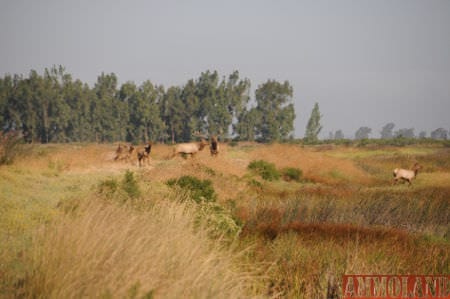 USA -(Ammoland.com)- At its May 25 quarterly meeting, the Wildlife Conservation Board (WCB) approved approximately $11.5 million in grants to help restore and protect fish and wildlife habitat throughout California.
Some of the 11 funded projects will benefit fish and wildlife – including some endangered species – while others will provide public access to important natural resources.
Several projects will also demonstrate the importance of protecting working landscapes that integrate economic, social and environmental stewardship practices beneficial to the environment, landowners and the local community. The state funds for all these projects come from bond measures approved by voters to help preserve and protect California's natural resources.
Funded projects include:
A $600,000 grant to the Rancho Simi Recreation and Park District for a cooperative project with the Santa Monica Mountains Conservancy and the Mountains Recreation and Conservation Authority to acquire approximately 213 acres of wildlife habitat, to maintain a migration corridor for the Northeastern Simi Hills mule deer herd, to enhance wildlife linkages and to provide future wildlife-oriented public use opportunities in the Simi Hills, near Simi Valley in Ventura County.
Two grants totaling $4.8 million to Save the Redwoods League to acquire conservation easements over approximately 11,000 acres of land for the conservation and protection of managed forest lands and forest reserve areas that include Douglas fir, old growth redwood, riparian corridors, coastal watersheds and riverine habitats, and support salmonids and other rare wildlife species within the Garcia and Navarro River watersheds near Yorkville in Mendocino County.
A $3.5 million grant to the Truckee Donner Land Trust to acquire approximately 600 acres to provide wildlife-oriented public use opportunities and help preserve montane meadow, wildlife corridors and habitat linkages just northwest of Truckee in Nevada County.
For more information about the WCB please visit their website.