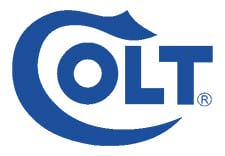 WEST HARTFORD, Conn. -(Ammoland.com)- Colt, the historic class-leading designer, developer, and manufacturer of firearms, is pleased to announce its sponsorship of national shooting sports competitor Wyatt Gibson.
Gibson has a successful track record in many shooting disciplines, and already has a full schedule ahead with Team Colt in 2017.
"Wyatt is an exceptional young talent," said Paul Spitale, SVP at Colt. "His drive and determination exemplifies what the shooting sports mean to Colt. He sets a great example for young folks who want to get into competitive shooting, and we are so proud to bring him into the fold here with Team Colt."
Gibson was introduced to the firearms industry at a young age by his father and grandfather, and helped as they tested target designs for MGM Targets. From there his love, familiarity, and proficient with firearms grew, and he had competed in his first USPSA match before the age of seven.
"Competitive shooting is in my blood," said Gibson. "I grew up with firearms, and I pour my time, effort, and heart into the shooting sports. When Paul and the folks at Colt offered me the opportunity to shoot for Team Colt I was honored. My defensive pistol game is really strong thanks to my 9mm Gold Cup Trophy – the way it sits in my hand is amazing. And I've relied on Colt AR-15 platform rifles for much of my shooting career. Nothing beats the real thing!"
Gibson regularly competes on a national level in 3 Gun competitions and occasionally in United States Practical Shooting Association (USPSA) action pistol matches. His recent wins include: MGM Ironman 2015-2016, Northwest Multigun Challenge 2016, Surefire World Multigun 2016, and 3 Gun Nation Texas Regional.
Gibson placed third overall on the Sportsman Channel program The Big Gun II: Sin City.
Stay tuned to Colt for more info on Wyatt Gibson's upcoming matches and appearances.
About Colt's Manufacturing Company LLC:
Colt's Manufacturing Company LLC is one of the world's leading designers, developers and manufacturers of firearms. The company has supplied civilian, military and law enforcement customers in the United States and throughout the world for more than 175 years. Our subsidiary, Colt Canada Corporation, is the Canadian government's Center of Excellence for small arms and is the Canadian military's sole supplier of the C7 rifle and C8 carbine. Colt operates its manufacturing facilities in West Hartford, Connecticut and Kitchener, Ontario.
For more information on Colt and its subsidiaries, please visit their website.