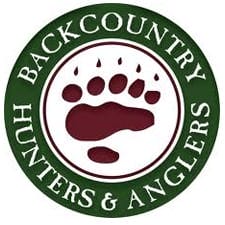 SALEM, Ore. -(Ammoland.com)- A victory for public access and hunting and fishing opportunity was achieved this afternoon when the Oregon state land board voted unanimously to keep the Elliott State Forest under state ownership, rejecting earlier proposals to sell Oregon's oldest state forest and supporting an outcome that Backcountry Hunters & Anglers had been strongly advocating.
Jesse Salsberry, BHA Northwest outreach coordinator, provided testimony at the land board meeting today and applauded the vote by the three-member board, including efforts by Gov. Kate Brown and Treasurer Tobias Read to keep the Elliott publicly accessible and a decision by Secretary of State Dennis Richardson to support continued public opportunities to access the Elliott.
"Hats off to the members of the land board for their commitment to working with sportsmen and the conservation community and building a future for the Elliott that will uphold public access and hunting and fishing opportunities – permanently," Salsberry said. "Oregon sportsmen look forward to helping formulate a plan that will maintain the incredible hunting, fishing and recreational access that the Elliott has provided for generations."
BHA has been a leading voice in the push by Beaver State sportsmen to keep the Elliott State Forest under state ownership and open to the public. Established in 1930, the Elliott was given to Oregon by the federal government to provide a sustainable source of school funding through timber harvest.
Over time, divergent public interests led to a net loss of revenue on the land and resulted in the state proposing its sale. Today's vote directs the Department of State Lands to explore the many potential resolutions for the Elliott advanced by land board members.
BHA Oregon Chair Ian Isaacson noted that BHA members support a number of the possible ways forward. He also stressed the importance of continued collaboration by stakeholders in charting a path for the Elliott's future.
"Today's decision by the state land board is a huge win for public land owners and public land critters, but the hard work has just begun," said Isaacson, who lives in Bend. "In order for the Elliott to remain the biological jewel it is and has always been, all sides must work together to formulate a management strategy that will ensure its health for years to come."
More than 4,000 sportsmen have joined BHA in petitioning the state of Oregon to keep the Elliott State Forest publicly accessible.
Backcountry Hunters & Anglers is the sportsmen's voice for our wild public lands, waters and wildlife.
Learn more about BHA:
Visit their website.
Connect with them on Facebook.
Follow them on Twitter.
Find them on Instagram.