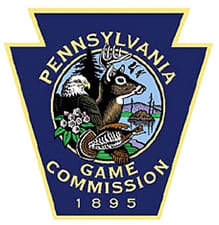 USA -(Ammoland.com)- A Pennsylvania Game Commission officer who was shot and killed during an arrest attempt more than a century ago will have his name added to the National Law Enforcement Officers Memorial in Washington, D.C.
Deputy Game Protector Charles Beecham, who was shot to death near Priceburg, Lackawanna County in 1906, is among 394 fallen law-enforcement officers to be honored at an 8 p.m. ceremony on Saturday, May 13 on the National Mall.
Beecham is the ninth Pennsylvania Game Commission officer to be recognized on the National Law Enforcement Officers Memorial.
Beecham was one of several officers to respond on Nov. 4, 1906 to a complaint about individuals hunting unlawfully on Sunday.
The officers encountered two men hunting with large-caliber revolvers, and while attempting to arrest one of the men, the other threatened, "Let him go, or I'll shoot."
The man fired a shot into Beecham's chest, and the officer died at the scene.
While the man fled after firing the shot, he eventually was identified by police and charged with murder.
Beecham is the first Game Commission deputy to be named on the National Law Enforcement Officers Memorial.
Once known as Deputy Game Protectors, Deputy Wildlife Conservation Officers are local representatives of the Pennsylvania Game Commission.
They work under the supervision of a full-time Wildlife Conservation Officer, and commonly are involved in law-enforcement patrols and investigations. They answer complaints and calls for service, help teach Hunter-Trapper Education classes, conduct educational programs and assist other agencies.
A Deputy Wildlife Conservation Officer himself, Pennsylvania Game Commission Executive Director Bryan Burhans said deputies play important roles in the enforcement of game laws and contributing to the conservation of all wildlife.
"And as Deputy Game Protector Beecham's actions demonstrate, these dedicated deputies serve bravely as they work to protect the Commonwealth's wildlife resources," Burhans said. "We are exceptionally proud of our officers, and are proud Charles Beecham's sacrifice forever will be recognized."
In addition to the ceremony at the National Law Enforcement Officers Memorial, Beecham will be added to the Pennsylvania Game Commission's Fallen Officers Memorial at a dedication ceremony on Friday, May 12 at 10:30 a.m. That ceremony will be held in the lobby of the Game Commission's headquarters, 2001 Elmerton Ave., Harrisburg.
Fallen Officers:
The National Law Enforcement Officers Memorial in Washington, D.C. contains the names of more than 19,000 men and women who were killed in the line of duty. Nine of those officers served with the Pennsylvania Game Commission at the time of their deaths. They are:
Charles Beecham, fatally shot in Lackawanna County in 1906
L. Seeley Houk, fatally shot in Lawrence County in 1906
Joseph McHugh, fatally shot in Carbon County in 1915
Joseph H. Kalbfus, died in Warren County crash in 1919
Elias W. "Woody" Kelly, died in Warren County crash in 1919
Walter M. Middleton, died in a Snyder County crash in 1935
John B. Ross, drowned during McKean County rescue attempt in 1942
Woodrow E. Portzline, suffered heart attack during 1973 investigation
David L. Grove, fatally shot in Adams County in 2010