(AmmoLand.com) Get your outdoors dad the perfect gift from Browning Footwear and other outdoor related Browning Products.
Men's Glenwood Trail Shoe: The Browning Glenwood Trail Shoe is ideal for hiking, scouting and enjoying the trails in warmer conditions and less rugged locales. Designed with a highly breathable woven mesh upper, the Glenwood also features lightweight PU overlay panels on the heel, toe and forefoot for added durability and protection. The single-piece TPR outsole cushions dad's foot while providing ample grip on a variety of trail surfaces.
Browning Men's Mid-Weight Merino Wool Blend Sock: Perfect socks for everyday wear with added cushioning, arch support and odor control. This sock is made in the USA with a merino wool, acrylic, and spandex fabric. It provides a half-cushioned foot for year-round wear ability. Seamless toe closure with arch support and moisture wicking makes this the perfect sock for dad's next outdoor adventure.
For more Father's Day gift ideas, check out these Browning Products:
Browning Leather Embossed Bi-Fold Wallet: Help dad keep the essentials organized with the Browning Leather Embossed Bi-Fold Wallet. This wallet has numerous card pockets, durable stitching and boasts an embossed deer scene and the Browning Buckmark logo.
Browning Men's Leather Slug Belt: The Leather Slug Belt is our authentic look for the dad who lives and breathes Browning arms. Genuine leather, antique brass finishes and a shotshell decoration on the loop are sure to make any gun-loving dad proud.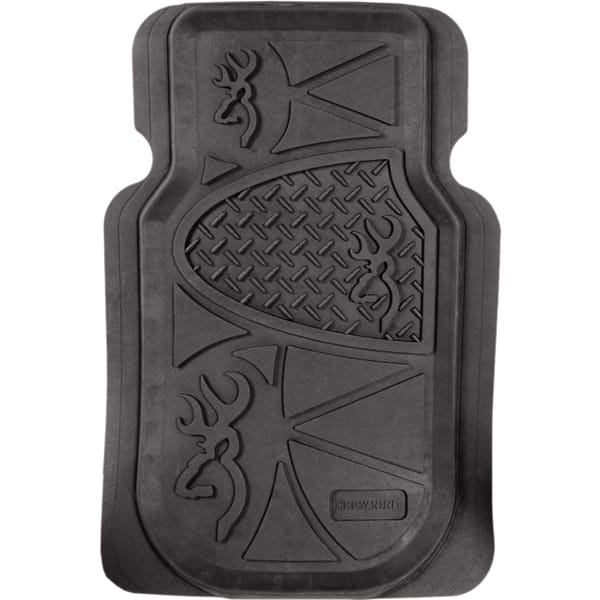 Browning Black Floor Mat: Keep dad's floorboards clean with the Browning Black Floor Mat. Sold in a pair, these floor mats are made of durable rubber material and can be easily washed after a hunt or time in the woods.
For more information on the entire line of Browning Footwear and other related Browning Products, visit www.spgoutdoors.com
SPG is an official licensee of Browning®, Mossy Oak®, Realtree®, Ducks Unlimited®, Major League Bowhunter, Under Armour®, Huk®, Bone Collector®, Hard Core™ and Big Rack.
For more information about SPG products, log on to the Signature Products Group website at www.spgoutdoors.com, or call them at 800-553-1098.