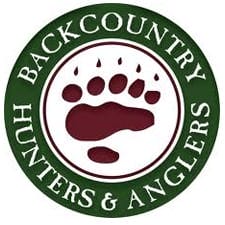 WASHINGTON -(Ammoland.com)- More than 100 hunting and fishing business owners and sporting organizations sent a letter today to Congress to show their support for national monuments and the responsible use of the Antiquities Act.
"As someone who has helped develop the outdoor industry in Colorado and watched it grow into an economic powerhouse, I am concerned by current efforts both to curtail national monuments and weaken the Antiquities Act itself," said Jim Bartschi, president of Scott Fly Rods in Montrose, Colorado. "Public lands such as the new Browns Canyon National Monument preserve incredible outdoor opportunities to hunt, fish, hike, bike, camp and float – and they're strongly supported by local communities, who understand that these lands offer one of the best new, sustainable ways to grow their local economies.

"Since Theodore Roosevelt established the Antiquities Act in 1906, presidents of both parties have wisely used it to protect our nation's most treasured hunting and fishing habitats," Bartschi added. "Let's make sure we celebrate these special places and work together to retain their status as national monuments."
The letter is part of a larger effort to demonstrate the important role national monuments and the Antiquities Act play not only to small businesses and rural economies but also to hunters and anglers all across the country.
Business owners are meeting with decision makers in Washington this week to emphasize the value of public lands and national monuments to the outdoor industry.
"The outdoor industry accounts for $887 billion in consumer spending and 7.6 million jobs, making it one of the largest economic sectors in the country," said Jen Ripple, editor in chief of DUN Magazine and a Tennessee resident. "Much of this economic output depends on public lands. Tools for conservation like the Antiquities Act will help ensure that America's public lands remain not only a great place to hunt and fish but also an important pillar of the hunting and fishing industry."
The business owners' letter details support for safeguarding national monuments and the Antiquities Act, as well as criteria to ensure that national monuments are representative of collaborative, ground-up solutions for the management of public lands.
"Though some national monuments can be controversial, the Antiquities Act is an effective and essential tool for conservation," said Ryan Hughes, a Nevada-based outdoor writer and volunteer for Backcountry Hunters & Anglers. "In places like Berryessa Snow Mountain in California and Rio Grande del Norte in New Mexico, we've seen Congress unable or unwilling to pass legislative proposals created with the help of local stakeholders. The Antiquities Act aided in allowing these collaborative efforts to happen."
A Wednesday press conference will feature Bartschi, Ripple and Hughes discussing the business letter and the importance of national monuments to hunting, fishing and the outdoor industry.
Date: May 10
Time: 11 a.m. MT/1 p.m. ET
Call in number: 888-394-8218
Passcode: 6860321
For more information, visit their website.
Learn more about BHA:
Visit our website.
Connect with us on Facebook.
Follow us on Twitter.
Find us on Instagram.