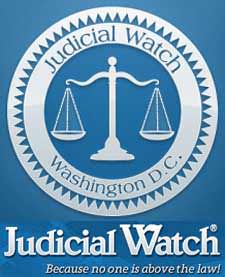 Washington, DC –-(Ammoland.com)- Judicial Watch announced today that it obtained records from the Department of the Air Force in response to Freedom of Information Act Request (FOIA) requests that show President Trump's flights to Mar-a-Lago for two weekends (in February and March) cost $1,281,420.00.
According to the Air Force documents, the cost to operate Air Force One is $142,380 per hour. The Air Force records show a total of nine hours for trips from Feb. 3 – 6 and March 3 – 6. The latter trip involved a stop in Orlando where Trump met Education Secretary Betsy DeVos to tour a private Catholic school in support of school vouchers.
On February 3-6, Air Force One traveled 4.7 hours of flight time @ $142,380 per hour for a total of $669,186
In March, Air Force One flew 4.3 hours at $142,380 per hour for a total of $612,234, which includes the jaunt to Orlando, an additional half-hour of flight costs.
The Secret Service hasn't responded to Judicial Watch's request for records about this or any other trip by President Trump and other administration VIPs. Other trip cost information requests to the Air Force also remain pending
Since 2009, Judicial Watch tracked President Obama's travel, resulting in a tabulation of at least $96,938,882.51 in taxpayer dollars for Obama family travel during his eight years in office.
"We're pleased the Air Force finally gave us some numbers for President Trump's travel," said Judicial Watch President Tom Fitton. "We're preparing to go to court to get a full accounting of President Trump's controversial trips. Judicial Watch tracked some of the costs of President Obama's unnecessary travel and we're not closing up shop with a new administration."
About Judicial Watch
Judicial Watch, Inc., a conservative, non-partisan educational foundation, promotes transparency, accountability and integrity in government, politics and the law. Through its educational endeavors, Judicial Watch advocates high standards of ethics and morality in our nation's public life and seeks to ensure that political and judicial officials do not abuse the powers entrusted to them by the American people. Judicial Watch fulfills its educational mission through litigation, investigations, and public outreach.
For more information, visit: www.JudicialWatch.org.