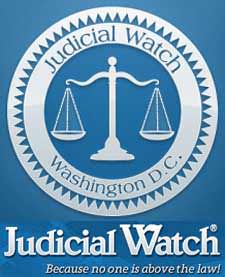 Washington, DC –-(Ammoland.com)- Judicial Watch announced today that it filed a Freedom of Information Act (FOIA) lawsuit against the U.S. Department of State for all records provided by them to Senator Benjamin Cardin's office related to alleged Russian interference with the 2016 presidential election. The lawsuit was filed in the U.S. District Court for the District of Columbia (Judicial Watch v. U.S. Department of State (No. 1:17-cv-00852)).
The suit was filed after the State Department failed to respond to a March 2, 2017, FOIA request seeking:
All records provided by any official, employee, or representative of the Department of State to Senator Ben Cardin, any member of his staff, the Senate Foreign Relations Committee, and/or any Senate Foreign Relations Committee staff member regarding, concerning, or related to efforts by the Russian Government to affect, manipulate, or influence any election in the United States or any foreign country from November 8, 2016 to present.
The Obama Administration reportedly spread information about alleged Russian efforts to undermine the 2016 presidential election:
There was also an effort to pass reports and other sensitive materials to Congress. In one instance, the State Department sent a cache of documents marked "secret" to Senator Benjamin Cardin of Maryland days before the Jan. 20 inauguration. The documents, detailing Russian efforts to intervene in elections worldwide, were sent in response to a request from Mr. Cardin, the top Democrat on the Foreign Relations Committee, and were shared with Republicans on the panel.
This is the fourth Judicial Watch Freedom of Information Act (FOIA) lawsuit (see here, here, here) related the surveillance, unmasking, and illegal leaking targeting President Trump and his associates.
"Did the Obama State Department improperly share classified information with a Democrat Senator as part of an anti-Trump scheme?" asked Judicial Watch President Tom Fitton. "Needless to say, the Senate won't be investigating Senator Cardin's role in any potential violations of law, but Judicial Watch is going to federal court do just that."
About Judicial Watch
Judicial Watch, Inc., a conservative, non-partisan educational foundation, promotes transparency, accountability and integrity in government, politics and the law. Through its educational endeavors, Judicial Watch advocates high standards of ethics and morality in our nation's public life and seeks to ensure that political and judicial officials do not abuse the powers entrusted to them by the American people. Judicial Watch fulfills its educational mission through litigation, investigations, and public outreach.
For more information, visit: www.JudicialWatch.org.