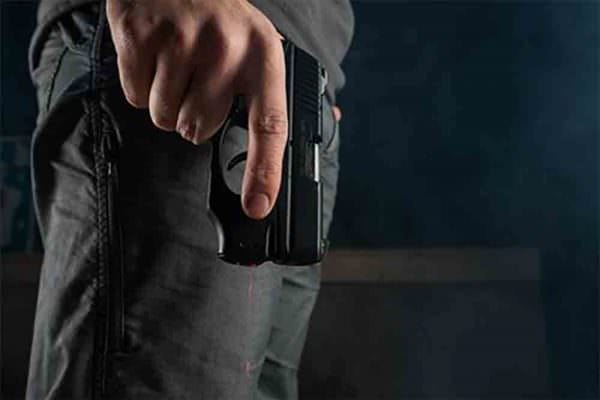 Rochester, NY –-(Ammoland.com)- LaserMax Lights & Lasers are an essential sighting tool for training, concealed carry and home defense. LaserMax continues to offer Mail-in rebates through May 31, 2017 on all of their reliable products and each laser has a 5 year warranty.
A $50 rebate is offered on all GuideRods including the popular Glock 42 and Glock 43. A $20 rebate is offered on all CenterFire and Rail Mounted Lasers. Spartan Series, Laser only (vivid red or daytime green) is $10 off and Spartan Light & Laser combo (Vivid red or daytime green) are also $10 off.
Customers are encouraged to visit lasermax.com and lasermax.rebateaccess.com for complete details.
LaserMax products are the perfect complement for a wide range of handguns. Designed to match the ergonomics and aesthetics of the host firearm to ensure a smooth draw and unobtrusive look. LaserMax product also offer ambidextrous activation to accommodate both right and left-handed shooters along with programmable pulse and no pulse modes.
All LaserMax products include:
Controlled activation to promote firearms safety
10 minute automatic time-out prevents inadvertent battery drain
Ambidextrous TAP ON/TAP OFF switch reinforces safe firearm handling
Protected by a 5-year warranty
About LaserMax
Now in its 27th year, LaserMax is a leading innovator of premium laser systems with a growing portfolio of significant patents. Specializing in the design and manufacture of rugged and innovative firearm sighting solutions for military, law enforcement and commercial markets worldwide, the company also delivers premium laser products and optical systems for the semiconductor, aerospace, biomedical and telecommunications industries. LaserMax is an ISO 9001:2008 certified and WOSB 8(m) certified Women-Owned Small Business and has been recognized by Inc. 500|5000 as one of the fastest growing companies in the U.S.